What does 5G actually mean for business?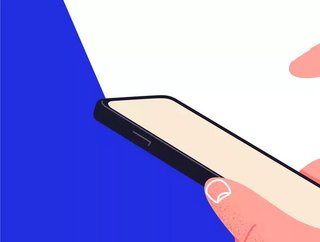 James Bristow, SVP EMEA at Cradlepoint, breaks down exactly what 5G adoption might mean for enterprises throughout Europe.
With all the current hype around 5G, it can be hard to determine excitement and blue sky thinking from reality. Companies recognise this and have been hesitant to adopt the technology as a result. 
Many business leaders remain skeptical of the supposed advantages that 5G can bring to their organisations. That trepidation towards the unknown has left many feeling like they're better off doing things the way they know best.
While these wary business leaders are right about the fact that a lot of proposed value of 5G is tied to next generation immersive applications. And while it's also true that many of these applications still  largely exist in the imaginations of creative business leaders, rather than in the real world, the reality is that the power of 5G lies within the applications that companies are already using today. 5G just does things cheaper, faster, and better.
While 4G LTE cellular networks gave rise to the consumer "app economy", 5G will equally change how businesses connect the growing number of people, places, and things that drive them.
According to eMarketer, 5G mobile connections are on a steady year-on-year incline, with the total number of connections predicted to reach 3bn by 2025. It's clear 5G is quickly becoming the new normal for wireless operators, and therefore important for businesses to become familiar with 5G and the many advantages it offers.
The overall advantages of 5G
The number one advantage of 5G is its faster speed. Whether business customers are taking advantage of mid-band or millimetre wave, 5G promises speeds from around 400Mbps to over 2Gbps and more. This fibre-fast performance, coupled with lower latencies, aren't just beneficial to streaming and downloading content but present a huge advantage for modern connectivity challenges in branch, mobile, and even IoT networking.
But the benefits of 5G for business go well beyond speed, including:
Reach:

Thanks to the "built for consumer" mentality of wireless operators, 5G wireless will provide much wider coverage than wires. Examples of this include

offshore wind farms maintenance

. Maintaining strong connection and communication quality is often a challenge on offshore wind farms and only cellular technology, like 4G LTE and 5G, can deliver today. Optimal communications quality is vital to ensure the smooth operation of the wind farms and the safety of employees.

Enhanced capacity, computing, and storage:

5G is specifically designed to support billions of connected devices. Additionally, 5G networks are being designed with edge computing in mind (often referred to as Multi-Access Computing or MEC). Both provide greatly enhanced capacity and storage as an integral part of the network. This capabilities capacity allows businesses to collect, process, and store huge amounts of data more cost effectively at the edge of the 5G network.

Network slicing:

Network slicing is the ability to deliver virtualized "slices" tuned for specific types of traffic over the 5G infrastructure. It even allocates Radio Access Network (RAN) resource to deal with "noise neighbour" traffic on shared RANs. Therefore, network operators can deploy multiple "slices" of the network and customise them according to a specific need or even at a specific time. For example,

10 per cent of a network

's resources can be reserved exclusively for mission-critical applications or IoT devices. 5G allows networks to be sliced on an as-a-service basis, with services scaled up and down quickly and easily. 
Why 5G is needed in specific sectors
The 5G network's increased speed and reliability are innovating a wide range of industries. As previously mentioned. Industries such as healthcare, retail, transportation, and manufacturing are increasingly relying on technologies that would benefit from 5G. Not only will 5G make today's applications better, the combination of high-speed and minimal lag will revolutionise control over robotics, Artificial Intelligence, and AR and VR.
Below are just a few examples of how 5G will disrupt the future of business across sectors:
Healthcare:

 Faster speeds and higher computing and storage capabilities allow for expanded telemedicine, faster transmission of records, increased applications for VR and AR in treatments and medical simulations, and more. Being able to roll out this enhanced connectivity to areas underserved by traditional wireline services and being able to provide virtual services make5G for the healthcare industry especially useful for expanded service in rural areas.

Retail:

 More than ever, retail service depends on high bandwidth and low latency for optimal customer experiences. 5G's speed and computing capabilities

improve the shopping experience while reaching customers beyond fixed locations

, the importance of which was made all too clear at the height of the COVID-19 pandemic.

Transportation:

 As we

increasingly design and implement smart cities

, 5G routers will reduce commute times, accelerate the development and adoption of self-driving cars, and increase traffic safety. While these applications may seem futuristic, 5G is already used for 

vehicle routers

and for IoT deployment that helps track train speeds and

monitor critical infrastructure

.  

Manufacturing:

 The manufacturing sector has long relied on automation to increase efficiency and revenue. 5G provides the 

flexibility, lower costs, and shortened lead times

 needed to maintain profitable operations. 
Beating the competition with 5G
Businesses increasingly need connectivity that is both faster and high-quality in order to streamline operations, improve their competitive positions, and better serve their customers. Businesses that invest in 5G now are investing in business agility and far-reaching connectivity that is "skating to where the puck is going". 5G for business enables wireless wide-area networks (WANs) to deliver more speed, reliability and reach than broadband connections for the first time in history, helping businesses build resiliency and agility.