Verizon switches on private enterprise 5G in the US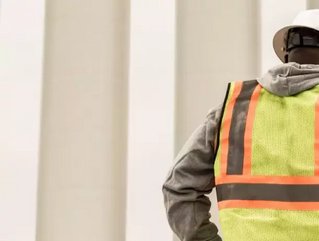 Verizon Business has launched the US' first commercially available private 5G network, targeting public and private sector clients.
While a great deal of the pomp, circumstance and hype surrounding 5G tends to focus on public networks and consumer adoption, private 5G is likely where we'll begin to see the earliest and most transformational impact from the new communications technology. Private 5G trials have been cropping up all over the US in the past two years, supporting new use cases in verticals ranging from smart manufacturing and logistics solutions to drone fleet control and smart city monitoring. 
So far, private 5G has been a, well, private affair. US carriers, as well as the infrastructure companies supporting these trials - Nokia and Ericsson to be specific - have been partnering directly with enterprises and government organisations to run private 5G trials very much in private. 
Verizon itself has already built a number of custom 5G solutions for co-innovation and testing with a diverse roster of partner firms, including glass manufacturer Corning, a US Marine Corps Air Station in Miramar, a smart city startup at the University of Michigan, WeWork and others. Earlier in 2021, Verizon also began exploring private 5G deployments at Tyndall Air Force Base as part of a broader network deployment initiative with the US Air Force.
Private 5G for the Public 
Now, however, Verizon is moving beyond private 5G trials. The company announced today that is bringing the US' first commercially available private 5G network solution to market, putting ultra-fast, ultra-low latency private network connectivity in the hands of enterprises and government organisations throughout the country. 
"On Site 5G opens the commercial floodgates for the promises of 5G Ultra Wideband, allowing large enterprises and public sector organizations to custom tailor a 5G experience for any premises that demands it," said Sampath Sowmyanarayan, Chief Revenue Officer of Verizon Business. "It's the bespoke business service for what we do better than anyone else: build 5G networks that enable even the most advanced wireless, MEC, and IoT capabilities for customers on the cutting edge."
By connecting to a private 5G network, enterprises running mission critical operations - be it a network of autonomous vehicles in an industrial setting, or a powerful network of highly sensitive IoT environmental monitoring devices - no longer have to jostle with other users on the network. The technology provides a level of consistency, predictability and speed to a single user that has yet to materialise on public networks. 
"You can go up to four or five gigabit (per second) speed easily today, but what is interesting is that you have four or five gigabits consistently," Sowmyanarayan added. 
According to a report from Reuters, Verizon has already seen interest from a number of different verticals, from financial institutions - which are looking to to increase speed of trading flows using 5G - to warehousing and logistics firms wanting to implement everything from site-wide analytics and monitoring solutions to fleets of robots. 
Verizon's 5G Business Internet is now available in parts of 24 US cities, with more to be announced on a rolling basis.