Verizon conducts first fully-virtualised 5G data session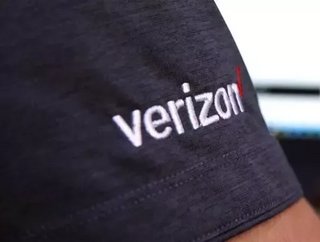 In another victory for the movement towards Open RAN, Verizon has completed the world's first successful end-to-end fully virtualised 5G data session...
On Tuesday, announced that it has successfully completed an end-to-end fully virtualised 5G data session. This is the first session of its kind to be carried out on a live network. 
In a celebrating the event, Verizon called the session a milestone, and claims that it paves the way towards "wide-scale mobile edge computing and network slicing" as well as helping the company respond to the varying latency and computing needs of its customers. 
"Virtualising the entire network from the core to the edge has been a massive, multi-year redesign effort of our network architecture that simplifies and modernises our entire network," said . "Verizon has been on the leading edge of virtualising the core over the past few years and has been bullish in the design and development of open RAN technology, as well as in the testing of that technology with great success."
The open RAN trend - which stands for Radio Access Network - is gathering steam in the telecom space, as 4G and 5G networks increase the complexity of hardware and software subsystems. In past network generations (2G and 3G), in order for RAN equipment to function, it typically had to be purchased from a single vendor selling proprietary products. As networks have grown more complex, there has been a movement away from this approach, towards cellular radio networks that are composed of .
Verizon, by successfully virtualising an entire network from core to edge, is further driving the development of open RAN, something the company claims will significantly lower barriers to entry into the market ecosystem. 
The process of virtualising a network effectively decouples the software and hardware elements, which allows operators to use cheaper, standardised, off-the-shelf hardware, which leads to greater flexibility, scalability and resilience, as well as the ability for operators an increased ability to program their networks - something Verizon claims is an essential aspect of delivering efficient 5G services. 
"Massive scale IOT solutions, more robust consumer devices and solutions, AR/VR, remote healthcare, autonomous robotics in manufacturing environments, and ubiquitous smart city solutions are only some of the ways we will be able to deliver the promise of the digital world. Advancements in virtualisation technology are critical steps towards that realisation," added Koeppe.
The project was completed with the assistance of a large ecosystem of partners, including Samsung, which provided a commercial 5G virtualised RAN solution, consisting of a virtualised Central Unit (vCU), a virtualised Distributed Unit (vDU), and radio units; Intel, which provided access to some of its top-of-the-line processors and chipsets; and , which delivered a cloud-native, Kubernetes- and container-based software infrastructure solution. 
, commented on the success of the project: 
"Wind River's technology was a key part of the software infrastructure that made this possible. It created a solution to help Verizon virtualise its edge network by moving to a cloud native, container-based architecture. This delivers greater flexibility, faster delivery of services, greater scalability, and improved cost efficiency," adding that "global operators looking to power 5G vRAN, mobile edge computing (MEC), or a host of industrial edge applications will inevitably bring virtualisation to the edge of their networks. This is no easy task. It is not as simple as retrofitting virtualisation infrastructure used in the data center. The network operator needs to deliver the key 5G requirements which include ultra-low latency, high availability, scalability, and security, in a cost-effective way, across a dynamic landscape with multiple remote nodes in order to enable new 5G services."