Verizon and Hi-Rez to enhance mobile experience with 5G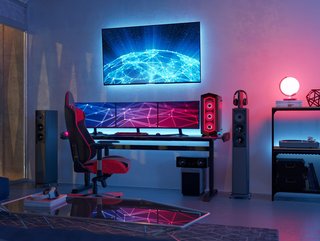 Together Verizon are offering an enhanced mobile experience in Hi-Rez's new game, Rogue Company Elite
Expanding its move into the gaming sector, Verizon has unveiled a 5G connectivity collaboration with Hi-Rez Studios.
Together the companies are aiming to take mobile games to 'a new level' with Verizon 5G Ultra Wideband, offering an enhanced mobile experience in Hi-Rez's new game, Rogue Company Elite.
Players on Verizon 5G Ultra Wideband will be able to download a high fidelity graphics package at super-fast speeds and with Verizon Up, Verizon's award-winning customer loyalty program, they can receive a free weapon wrap for use in the game.
"Verizon, the network America relies on, is built for gaming, with super-fast speeds, massive capacity and low lag on 5G Ultra Wideband, so you never miss a moment of the action when you're on the go. With entertainment partners like Hi-Rez, we continue to bring the best experiences to our customers wherever they are - like games you can download in seconds and stream, and the ability to play data-intensive, multiplayer games typically reserved for consoles on your mobile phone," said Erin McPherson, Head of Consumer Content and Partnerships at Verizon.
Creating more opportunities with 5G in gaming
With a market value of over US$300bn, the global gaming industry continues to make great strides and connect millions of gamers worldwide. Telecom carriers will invest US$144bn annually until 2025 to build 5G networks, according to the GSM Association.
As the metaverse ecosystem evolves, 5G will become a key enabler of low-latency connectivity that powers applications, including cloud-based gaming, workplace collaboration, and 3D entertainment.
Verizon is the official US telecom partner of Rogue Company and the partnership will also give players rewards across Hi-Rez Studios' games through the Verizon Up programme.
Guaranteed exclusive access to the Rogue Company: Elite Beta will be granted to the first 10,000 iOS and the first 20,000 Android Verizon Up players in the US. Verizon Up will promote the offer to their members, and they will be able to claim the offer to get a code. They can then use that code to redeem the offer on the Hi-Rez website, allowing them to sign up for the Beta.