Telstra, Ericsson, Qualcomm break 5Gbps 5G speed record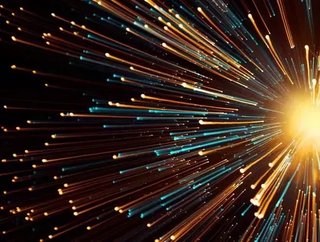 Telstra - in collaboration with Ericsson and Qualcomm - has achieved the world's first 5Gbps download speed on a 5G network recorded using a single de...
Australian telecom operator Telstra announced today that it has broken in the ongoing race for a dwindling number of available firsts in the 5G network arena.
Working with Ericsson and US chipmaker Qualcomm, Telstra engineers achieved the world's first recorded 5Gbps download speed by a single user on a commercial 5G network. The data was recorded just before Christmas.  
The test smashed Telstra's , which was set in September of last year. The record represented a doubling of Telstra's available network speed and the company is confident that its ongoing work with mmWave 5G technology will lead to greater breakthroughs this year. 
The 5Gbps test was performed at Telstra's 5G Innovation Centre on Australia's Gold Coast using a smartphone form factor mobile test device. 
Ericsson and Qualcomm are two of the leading partners behind the build out of Telstra's 5G network, with infrastructure and Qualcomm supplying antenna modules for Telstra's base stations. The record was set using an Ericsson Radio System base station operating on mmWave frequency, and a smartphone powered by a Qualcomm Snapdragon X60 5G Modem-RF System with 3rd generation Qualcomm QTM535 mmWave antenna modules.
The milestone, according to a statement from Ericsson, will see Telstra customers experience better network performance in the future, including greater capacity. Telstra has said it expects to start making the benefits of its mmWave network available to customers this year.
Durga Malladi, senior vice president and general manager for 4G and 5G, Qualcomm commented that, "5G mmWave will enable many new use cases for consumers and businesses as well as enable many of today's mobile devices to take advantage of its enhanced network capacity, multi-gigabit speeds and low latency. We look forward to our close, ongoing collaboration with Telstra and Ericsson in driving commercial 5G mmWave in Australia in 2021."