Safaricom launches 5G services in Kenya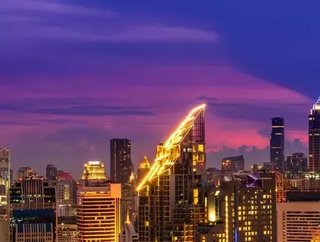 Safaricom's 5G network is now live in Nairobi, Kisumu, Kisii and Kakamega, and will be expanded across nine more towns in the coming year...
Kenyan mobile network operator Safaricom has gone live with . The company has launched a series of 5G network trials for end users and enterprise customers in Nairobi, Kisumu, Kisii and Kakamega.
Over the course of the trial launch, Safaricom plans to extend its 5G coverage to more than 150 5G sites across nine towns throughout the country over the next 12 months. 
According to the company, the trials hope to determine whether Safaricom's network is capable of offering speeds of up to 700 Megabits per second, with plans to reach gigabit per second speeds over the coming months.
"Today marks a major milestone for the country," commented Peter Ndegwa, CEO of Safaricom. 
He added that, "With 5G, we aim to empower our customers with super-fast internet at work, at home and when on the move, supplementing our growing fibre network. At Safaricom, we are proud to be the first in the country and the region to bring this latest innovation to both our retail and enterprise customers empowering them to start exploring new opportunities that 5G provides." 
Safaricom's 5G service is being made available to smartphone customers with the Huawei Mate 30 Pro and P40 initially. At the end of April, customers with the Nokia 8.3, Samsung Galaxy S21 series, Samsung Galaxy Z Fold2 and Samsung Galaxy S20 Ultra 5G will also be able to access the new 5G network. 
Safaricom is also touting its 5G service as a solution to those in need of high speed internet without access to fibre optic broadband capabilities, with a spokesperson from Safaricom claiming that "5G technology can easily act as an alternative to home fibre and fibre for business services, targeting customers in places where Safaricom is yet to roll out its fibre network."  
As Kenya's economy continues to digitalise, Safaricom hopes that its 5G network will be a crucial piece of the puzzle when it comes to supporting increased traffic from an increased number of devices. The company's 5G network can reportedly support up to 1mn devices per square kilometre, as opposed to the 100,000 per square kilometre that the company's 4G LTE network is capable of supporting today. 
A spokesperson for the company said that, "This makes 5G suitable for providing super-fast internet speeds in high density areas and for linking thousands of connected devices such as in a manufacturing and supply chain management for businesses."