Remote-controlled tank leads Australian 5G tech trials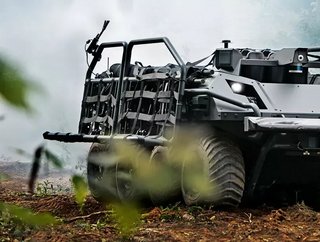 A remote-controlled 5G firefighting tank developed by Rheinmetall Defence Australia has been leading a 5G innovation programme by the Australian government
Following an announcement from the Australian government that it would help to fund 19 5G projects as part of an AU$20mn (US$14.4mn) 5G innovation programme, it seems that one such project is leading the way. 
Developed by Rheinmetall Defence Australia, a 5G remote-controlled tank capable of fighting fires received almost AU$1.5mn (US$1.08mn) in grants from the initiative. Describing the project, the Australian government said: "Rheinmetall is developing an autonomous/remote control "firefighting tank" called the Fire Tank, which is capable of traversing extremely dangerous terrains to support rescue, path clearing, and firefighting missions.
"This project will investigate using low-band 5G to support long-range remote control of these vehicles. The project is focused on investigating the feasibility of this technology and development of a drone-based 5G range extension capability," it added. 
Discussing the importance of 5G, Paul Fletcher, Minister for Communications for the Australian government, said: "This is a critical technology and these projects will help Australians realise the benefits of 5G sooner." 
What other projects have been included in the Australian government's 5G Innovation programme?
Another one of the 19 projects involved in the Australian government's 5G trial is an intermodal rail terminal, developed by Australian logistics provider Qube, which aims to move containers from Port Botany to several warehouses. The project was granted AU$2mn (US$1.4mn). In a statement giving further details on the rail terminal, the Australian government said: "This project will install 5G communications to link automated vehicles to the central fleet management and safety system with the low latency and high reliability of 5G used to create safe, reliable operations. The project will evaluate the performance and benefits of 5G and automated transport systems."
In addition, telecommunications company Nokia received AU$1.9mn (US$1.3mn) to construct a National 5G Industrial Incubation Lab. As part of the project, the company aims to focus on using big data, analytics-applied rail corridor safety, and cameras.
Image: Rheinmetall Defence Australia