The race to be the capital city of 5G coverage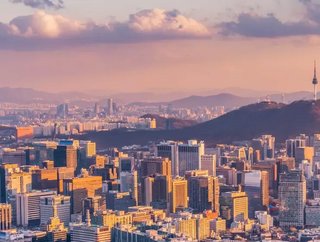 A look at the race between the world's leading telecom carriers to turn the world's smartest cities into the planet's biggest 5G hotspots...
Around the world, 5G networks are beginning to saturate our cities, powering expanded IoT applications and the next generation of commercial mobile devices.
In a series celebrating the launch of Mobile World, we're going to be looking at the ongoing race between the leading global carriers to carve up the biggest piece of real estate in the telecommunications sector. First, we're going to be looking at the race to turn the world's smartest cities into the planet's biggest 5G hotspots. Later this week, we'll take a look at things like who has the biggest network, which company's network is the fastest, how many devices do they support, etc. Today, however, we're going to be figuring out which city can lay claim to the title of World Capital of 5G. 
But first, a little history lesson. 
Early last year, some of the world's biggest telecom companies, including AT&T, Verizon, SK Telecom and KT Corp, all piled over the finish line of a sort of telecom space race. The goal: lay claim to ownership of the first commercially active 5G network in history. The winner? Well, it . 
When South Korean carriers SK Telecom and KT Corp said they would switch on their networks in April of last year, Verizon moved up the scheduled launch of its own network by a whole week, which the - managing to do so by mere hours. When the dust settled, all companies involved said that they'd won, and AT&T claimed to have achieved victory back in December of 2018 by launching 5G mobile hotspot devices in 12 American cities. The others responded by saying that mobile hotspots don't count, and that connecting an actual phone is the criteria for a commercial 5G mobile network. AT&T disagreed, obviously. 
Bragging rights and national pride (Donald Trump chose that week in April to "as soon as possible" or be left behind by the Chinese, who wouldn't launch a commercial 5G network ) aside, being able to lay claim to the first operational 5G network could have huge consequences in ongoing battle to lay claim to a market that is predicted to grow near-exponentially. 
This year, the 5G technology market is predicted to reach US$5.53bn. By 2026, experts believe that figure to an astonishing $667.9bn at a CAGR of 122.3%. Telcos that carve out even a modest-sized piece of that pie are going to pull in revenues larger than the GDP of your average developing country. 
Cities, with their dense populations and higher concentrations of enterprises, are the perfect inflection point for 5G networks. Around the world, major telcos are fighting to gain a foothold in some of the largest cities. Back in January, 5G connectivity was available in across the globe. That number has continued to grow in recent months, with AT&T alone launching 5G in across the United States, including Miami, Columbia, Eugene, Austin, Dallas and Salt Lake City, bringing 5G connectivity to an additional 160mn potential customers. Let's take a look at some of the planet's biggest 5G hubs. 
Seoul, South Korea
As of early May, South Korea's capital was host to . As of April this year, the country as a whole achieved , far ahead of most competition with more than accessing commercial networks at the beginning of June (second only to China for number of subscribers). The country's three leading telecom companies, SK Telecom, KT, and LG U+, announced in March that they would continue to drive adoption with a combined investment of more than $3.3bn into their networks by the end of 2020. 
As South Korea's capital and largest metropolis, Seoul has become the epicentre of the country's 5G ambitions. 5G applications have huge potential for the development of wider smart city technologies, including IoT networks, autonomous vehicles and increasingly powerful AI apps. , Manager of Business Development at NearthLab, the people in Seoul are very used to and naturally accept the introduction of cutting edge technologies in their day to day lives. This has made the city essentially the world's biggest 5G test bed, spurred by the presence of the country's biggest tech conglomerates like Samsung, SK and KT, which all have headquarters in or around the metropolitan area. SK Telecom in particular has a target of reaching an average download speeds of 7/GBps over the course of the year. 
Los Angeles, California
The second-largest city in the US currently leads the nation in terms of 5G network adoption, with 40 networks available throughout the Los Angeles metro area. in December of 2019, via Verizon's network in several neighbourhoods. T-Mobile announced the launch of in LA earlier this week. 
In addition to playing host to trials and 5G labs operated by some of the country's biggest tech and telco firms, Los Angeles is also providing a home to some of the country's fastest-growing 5G startups. In April, Movandi, an LA-based 5G startup to support its solutions-based offering and speed up the rollout of its own 5G network technology. 
London, United Kingdom
London is one of the most internet user-friendly cities in the world. It has the second-highest number of free Wi-Fi hotspots at 688,126 and the highest number of restaurants with free Wi-Fi at 3,981, and is host to more than 35 5G networks available to the public. 5G arrived in London in late May, 2019, via EE. The telecom's network placed emphasis on broad coverage in tourist hotspots like St Paul's, Covent Garden, Soho, The Strand, Tower Bridge, and London Bridge and provided an s, with peaks of 980mbps. 
Today, London has one of the most highly saturated and comprehensive 5G networks on the planet, and the UK government - having recently done a big fat U-turn on the subject of investing public funds into national infrastructure - has become a champion for investment in increasing it still further. A recent report actually suggested that a nationwide upgrade from 4G LTE to 5G infrastructure would create economic in excess of £120bn over the next decade. London's Mayor, Sadiq Khan, has thrown his personal support behind the report, urging UK telecoms to accelerate their rollouts, as the ongoing coronavirus pandemic continues to drive remote and digital work across the city, the country and beyond.