Nokia adds mmWave 5G to indoor FWA installations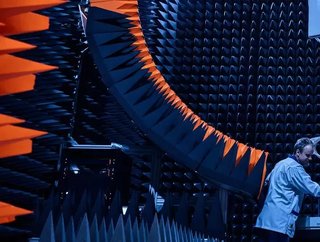 High-band 5G connectivity has the potential to deliver a "breakthrough" increase in performance by as much as five to 10 times, Nokia claims.
Nokia claims it has made a significant breakthrough in the realm of 5G fixed wireless access (FWA). By using what the company describes as "a novel approach to make 5G mmWave fixed wireless access viable," Nokia's engineers claim to be able to use high-band 5G to boost the speed of mobile broadband networks by as much as 500-1,000%. 
Essentially, Nokia is claiming that its new 360 High Gain technology can successfully amplify and manage mmWave connections in indoor environments, something which operators have struggled with up to this point. 
"Since mmWave requires line-of-sight to operate, signals can easily be disrupted by outdoor or in-home obstacles," noted a Nokia official in a statement to the press, who went on to say that "by both amplifying available signals and dynamically finding the strongest connection" Nokia's new indoor mmWave 5G FWA technology could be a game changer for enterprises and organisations in dense urban environments. 
The new tech basically breaks down into a very high-gain antenna with a 360 degree field of view, allowing it to pick up 5G "reflections" from inside buildings as well as from outside. On top of that, Nokia is using advanced, AI-powered analytics that help the antennas "select the strongest and more reliable signals" by taking a "snapshot of the environment" for analysis before reliably connecting to the strongest signal in its vicinity. The cool part is that it can then account for environmental changes - like people or vehicles moving around it - that might affect the optimal signal connection and reconnect to other sources in real time. 
"Fixed Wireless Access is on the rise," noted Kyung Mun, a Principal Analyst at Mobile Experts, who added that the market for FWA services (which use mobile connectivity to deliver a stable broadband speed connection to a fixed point like an office or residence) will represent almost $15 billion cumulatively over the next five years. He added that "the mmWave-enabled 5G customer premise equipment will make up 80% of that market by 2026."
For Mun's prediction to come true, the FWA market will have to change fast over the coming four and a half years. Currently, FWA connections tend to rely on a mixture of 4G and 5G connectivity, and typically sit within the low band (sub 2Ghz) or mid band (2-6 Ghz) radio frequencies. More adoption in more densely packed areas - not to mention growing competition from satellite internet firms like Starlink and OneWeb - will mean that "additional spectrum will be needed to drive future growth," according to Nokia, which expects that additional connectivity to come from within the mmWave band. 
"Making indoor, self-installable mmWave FWA viable in an urban indoor environment is crucial for FWA growth. The addition of mmWave to the 5G FWA market will deliver the five to 10 times more capacity that is needed to support the ever more demanding subscribers and services," said Sandy Motley, President of Fixed Networks at Nokia, who called the achievement "yet another technical first" for Nokia's fixed network team. 
Nokia has reportedly run extensive tests on the new technology in lab and trial settings - several of which are reported to be ongoing. The Finnish company is reportedly aiming for a commercial "volume deployment" in 2023.