New Qualcomm chips to enhance low-cost 5G smartphones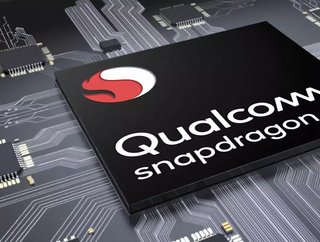 Qualcomm has released four new Snapdragon mobile chipsets to enhance its 4G and 5G smartphone range with emphasis on low-cost handsets
Semiconductor company Qualcomm has announced four new Snapdragon mobile chipsets which aim to enable increased performance across the company's range of smartphones. The new 5G and 4G mobile platforms also aim to allow increased capabilities to provide OEMs with additional options to help meet the existing demand. The new chipsets have been named 
Deepu John, Senior Director, product management, Qualcomm Technologies, said: "Mid-range smartphones are expected to be the main driver for accelerating 5G device adoption – especially in emerging regions. These four new additions to our roadmap create a significant opportunity for our OEM customers and provide additional options to continue to meet the growing demand for our 5G and 4G mobile platforms."
Snapdragon is growing both traction and momentum 
Qualcomm says that the Snapdragon is growing "traction and momentum" and that features from the Snapdragon 8 integrated into the 7 and 6 series will contribute to the growing demand across each Snapdragon series. The Snapdragon 7-series has grown by 44% in the last year alone due to tremendous high-tier demand. In the 6-series, consumer trends are emerging that show mid-tier smartphones will be the main driver for 5G adoption, especially in emerging regions. Additionally, after less than one year, there have been more than 85 devices announced or in development based on the Snapdragon 480.
Snapdragon 778G Plus 5G Mobile Platform
Snapdragon 778G Plus, a follow-on to Snapdragon 778G with boosted GPU and CPU performance, is designed to deliver cutting-edge mobile gaming and accelerated artificial intelligence (AI) to enable stunning photo and video experiences.
Snapdragon 695 5G Mobile Platform
The new Snapdragon 695 5G Mobile Platform delivers truly global 5G with support for both mmWave and sub-6 GHz. This platform features up to 30% faster graphics rendering and 15% improvement in CPU performance (compared to Snapdragon 690), which enables immersive gaming, high-end capture, and increased productivity.
Snapdragon 480 Plus 5G Mobile Platform
In less than a year, more than 85 devices have been announced or are currently in development based on Snapdragon 480. Building upon that success, Snapdragon 480 Plus will continue to help drive further proliferation of 5G, allowing users access to truly global 5G connectivity and boosted performance to power in-demand productivity and entertainment experiences.
Snapdragon 680 4G Mobile Platform
Qualcomm's Snapdragon 680 4G Mobile Platform, which is built on 6nm process technology, is designed to deliver compelling all-day experiences, including optimized gaming and triple ISP featuring AI-enhanced low light capture technology. As 5G adoption continues to commercialise around the world, Snapdragon 680 helps address the continued demand for incredible LTE experiences.
Finnish mobile phone manufacturer said in a statement that the Snapdragon 480 5G Mobile Platform has been an instrumental part of HMD Global's drive to bring high quality, affordable 5G smartphones, supported by commitments to longevity and reliability, to as many people as possible. Powering devices in our X-series like the life-proof Nokia XR20, and now bringing 5G to our most accessible price point yet with the Nokia G50, the Snapdragon 480 has brought a strong blend of performance and reliability to our users. 
"We are excited to continue to innovate and deliver great experiences to our customers in collaboration with Qualcomm Technologies and look forward to the launch of the Snapdragon 480 Plus," HMD Global added.