Inside Samsung's 5G migration strategy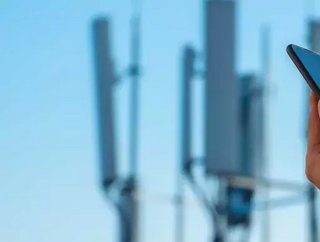 The South Korean technology giant revealed the insights in its new industry-focused 5G whitepaper...
Samsung's 5G strategy, published in their report entitled , will enable mobile operators to take several 5G migration paths to implement the new technology.
The plan will enable 5G Standalone mobile operators to leverage features such as Ultra Low Latency (URLLC), Industrial IoT (IIoT) and network slicing. Advanced network services, including connected vehicles, smart factories and VR/AR could also be delivered. 
Samsung currently provides the full scope of 5G solutions ranging from RAN to Core, including chipsets, radios, and core network technologies, that is outfitted with cloud-native features and is ready to support operators to commercialise 5G SA network. 
Two categories
The migration strategy is divided into two major categories, namely Non-Standalone (NSA) and Standalone (SA), defined by 3GPP. According to the whitepaper, 5G NSA operators can tap into high speed 5G services by using legacy 4G infrastructure.
Standalone 5G is when mobile network operators build new infrastructure from the gorund up in order to deliver 5G services. While this can be expensive, it can often present few complications and challenges than bootstrapping an existing 4G/LTE network in order to also support 5G. Each method is being trialed by various network operators with varying degrees of success and ease. 
Samsung itself began systematically installing and commercialising 5G NSA networks worldwide in 2019 in preparation for the move. This will enable operators to explore new opportunities and provide customers with the full benefits of immersive 5G services off the back of existing mobile networks. 
However, operators will first need to migrate to Samsung's 5G SA architecture. By highlighting the migration roadmap from 4G to 5G and the advantages of 5G SA, the whitepaper illustrates Samsung's capability and its migration strategy to support operators' needs.
The report summarises, "5G allows operators to provide unprecedented communication services for end-users and to explore innovative business use cases that can generate new revenue streams by means of utilising 5G-specific services. 5G–specific services combined with other features enable diverse business use cases such as factory automation, smart cities, autonomous driving and remote healthcare. In this way, an operator can secure new revenue streams."
Currently, Samsung supports mobile operators' 5G rollouts in Korea, the US and Japan, with an aim to enter new markets like New Zealand and Canada within the near future.