GSMA: shaping the future of 5G IoT in APAC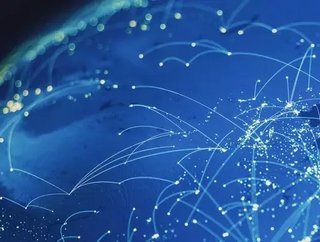 Julian Gorman, Head of APAC at the GSMA, discusses the ongoing 5G IoT evolution, and how the GSMA is shaping the future of APAC's telecom industry...
The ever-accelerating pace of global digital transformation, driven by Industry 4.0, is radically changing the modern enterprise landscape. Businesses in every vertical and market are embracing new technologies in order to increase efficiency, add value and avoid disruption. In particular, the ongoing rollout of 5G and internet of things (IoT) technology around the world is having a profound impact, delivering powerful business solutions, greater insights into consumer behaviour and revolutionary levels of interconnectedness. 
The transformative impact of Industry 4.0 is proving particularly powerful in the APAC telecommunications space. The region is set to lead the world in 5G investment, with predicted to be invested in 5G infrastructure deployment between 2020 and 2025. APAC also leads the world by number of smartphone users. By 2025, India alone is expected to be home to regularly using a smartphone. 
For more than 25 years, the has been an instrumental player in the telecommunications industry, a guiding force that represents the interests of mobile network operators (MNOs) worldwide, uniting more than 750 operators with almost 400 companies in the broader mobile ecosystem, including handset and device makers, software companies, equipment providers and internet companies, as well as organisations in adjacent industry sectors. Now, as the rapid adoption of 5G and IoT rewrites telecommunications industry rulebook across Asia, the GSMA is working with MNOs across the region to support innovation, explore new ways to generate value and create a thriving telecommunications ecosystem with the power to fully harness the opportunities presented by the Fourth Industrial Revolution through partnership programs and industry-leading events. 
"The APAC region stretches from Afghanistan to the Pacific. It's a highly diverse portfolio of nations, all at different stages of their digital transformation journey, with differing levels of mobile industry maturity," says As the Head of the GSMA's APAC operations, Gorman explains that his role is to make the resources and expertise of the organisation more readily accessible to its members. "We're here to make sure their voices are heard, both within the industry and ecosystem," he explains. Through its partner programs and events, the GSMA is driving IoT and 5G investment across APAC. This month, Mobile World Magazine sat down with Gorman to explore the ongoing role the GSMA is playing in shaping the future of the region's telecommunications technology ambitions. 
Executive Spotlight: Julian Gorman, Head of APAC, GSMA
Gorman has always been a technology enthusiast. As the son of a Telstra employee, Gorman was exposed early on in life to the potential that digital technology has to transform communications in a way that solves problems and creates opportunities. After working for Vodafone in Australia, Gorman moved around the world as part of teams at various MNOs in EMEA and Asia, before joining the GSMA in 2015. 
"These days, the exciting technologies in the space are connected cars, ride sharing platforms, social media and ecommerce, but mobile technology has always remained the true enabler of connectivity in my eyes," he reflects. "As Head of Digital Services for Ooredoo in Myanmar at the launch of the licence, I was privileged to be able to see people's lives change on a daily basis as we brought the internet to a country which had largely been isolated from the world for 50 years." Gorman adds that the GSMA was an instrumental partner in his work in Myanmar and, once his role in the country came to an end, he saw the GSMA as a way to apply his experience and knowledge to help advance mobile usage for the sake of inclusive digital economic growth. 
A future powered by 5G
"As more of the world adopts 5G, the GSMA's role to support the use of mobile technology and ensure that it is deployed efficiently and effectively in support of the inclusive digital transformation of individual lives and society is even more important than ever," says Gorman. According to the GSMA's own research, by 2025, approximately 1.1bn people (23% of all mobile subscriptions) in APAC will be 5G enabled, and developed nations across the region continue to lead the world in 5G deployment and adoption. 
The next transformational impact that Gorman expects 5G to have is on the fields of AI and edge computing, a transformation powered by the IoT to deliver a new age of intelligent connectivity. "5G allows for massive connectivity and throughput which will increase not only the amount of data points but the richness of the data gathered," he explains. This massive hike in low latency connectivity will provide an exponential growth in data that MNOs and enterprises in fields like Supply Chain and Logistics and ecommerce will be able to analyse and apply to solve problems or improve efficiency and services, he adds. "High bandwidth will enable high-speed connections, high-resolution video or sensor data that will then feed into AI systems to enable predictive analytics or anomaly detection in structures and machines, from production lines, bridges and buildings to transport and everything in between." 
The IoT revolution
While most current generation IoT networks run on LTE networks, or even 3G and 2G bands, the potential of 5G connected IoT is significant, and its adoption is growing closer with each passing day. Gorman explains that the GSMA in APAC is dedicated to helping its members prepare for this generational leap forward. In particular, the GSMA has identified low power wide area (LPWA) networks as a point of focus, noting that "Like the mobile phone itself, GSMA sees Mobile IoT as a large market opportunity, if Mobile IoT is standardised to deliver economies of scale and a large vibrant ecosystem of devices, applications and solution providers to choose from." 
By 2025, the global IoT market will be worth just over $900bn a year, a massive increase from its $348bn value in 2019. Gorman notes that APAC is the world's biggest IoT market in terms of potential for economic growth, and expansion of the number of connections. In order nurture the region's IoT and 5G ambitions, the GSMA launched an APAC IoT Partnership Program in 2018, which is now home to 66 MNOs, as well as hundreds of individual innovators and ecosystem members. "Recently, STC Group joined as the program's first non-APAC MNO. The members have been working very closely together and we've seen great collaborations like Daviteq (which is a Viettel partner), and eFishery (which is an Indonesian startup) achieve very good exposure for their project which provides a Smart Factory solution and Smart Farming solution across several APAC countries," says Gorman.  
Helping the region THRIVE  
As a facilitator and supporter of MNOs, the GSMA hosts some of the mobile industry's largest events and conferences around the world. It produces the Mobile World Congress (MWC) events held each year in Barcelona, Los Angeles and Shanghai, as well as the Mobile 360 Series of regional conferences.
In helping the APAC ecosystem fully embrace and explore the potential of the IoT, Gorman emphasises the importance of GSMA's networking and education events. Developed by the team behind the MWC events series, is a cutting edge events platform designed for the COVID-19 era and beyond. "THRIVE aspires to give you a new kind of experience as we adapt to the challenges of physical distancing," says Gorman. "It unleashes the best of the mobile industry, bringing you unparalleled thought leadership and unique perspectives. It tackles the tough challenges of our fast changing world, shining a light ahead, so you can seize the moments that drive innovation." 
From the 3rd to the 5th of November, the GSMA is hosting its virtual event on the platform. From digital matchmaking - which unites professionals from across the telecommunications space with other like-minded tech leaders - to expert keynotes and seminars, the event series is a powerful tool in the creation of global telecom ecosystems throughout the GSMA's network. "In addition to keynotes, presentations and panels, THRIVE APAC will be hosting 5G innovation sessions, and a 5G-IoT Pavilion across the three day conference," says Gorman. "There will also be a virtual exhibition that provides additional opportunities targeted at start-ups and innovative companies, all of which aim to help businesses recover and emerge more robust than ever from the current pandemic."