Fostering an environment for rich 5G adoption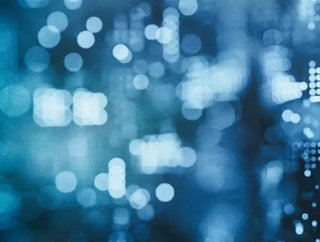 Vassilis Seferidis, CEO and Founder of Zeetta Networks, analyses the potential for 5G applications to transform the manufacturing sector.
 5G represents one of the most exciting technology-based innovations in recent history. This is true across a whole host of sectors, but most excitingly within manufacturing.
Smart factories are a great example of where this technology is already driving innovation, not only speeding up machinery and communication processes, but making them more efficient and accurate. Yet, while great progress has been made in recognising the benefits of this technology, sector-wide focus must be on creating a rich environment for 5G adoption once it is ready to be rolled out in full. 
Driving this forward will be cross-sector collaboration. Multiple entities all concerned with this revolution will need to work together to fully realise the benefits of 5G for enterprise environments.
Not only will public and private sector organisations need to collaborate, but educational institutions and governments will also be critical. The manufacturing sector's successful roll out of 5G will set the precedent for many other industries. 
The importance of network slicing and splicing
A core differentiator for 5G networks is around network slicing and splicing, something 4G and Wi-Fi simply do not have the hyperconnectivity to support.
With this functionality, enterprises can create networks that are tailored specifically to their needs. Services and applications can be run in complete isolation, guaranteeing their delivery within strict performance targets and far greater monitoring capabilities. 
Network slicing can support multiple use cases and services at any one time, crucial for supporting the differing demands placed on networks that are set up to run more efficiently.
Within the manufacturing sector, network slicing will also play an important role with low latency applications, for example the real-time control of industrial machinery or asset tracking across supply chains. As only the correct level of connectivity is allocated to each user or device, optimised performance and reduced costs are a guarantee for manufacturers. 
There are several other benefits that will be recognised across the factory floor too. For example, machines will be able to alert workers to faults before they become an issue.
As a result, workplaces will become even safer and more reliable. From an operations perspective, a 5G network is significantly faster, more reliable and manageable than any other wireless solution, and able to support a much broader range of applications. 
Realising 5G benefits
There are several projects underway focused on proving the benefits of 5G in industrial settings. For example, the Worcestershire 5G Testbed which found that 5G could boost productivity by up to 2%, the equivalent of a £2.6 billion increase when rolled out on a national level.
Additionally, projects like 5G-ENCODE, part of the UK government's £200 million 5G Testbeds and Trials Programme, have been set up to demonstrate exactly how 5G can be applied to solve specific problems in an industrial setting. 
Led by Zeetta Networks, the 5G-ENCODE project is installing a private 5G network at the National Composites Centre in Bristol. Various new business models and manufacturing use cases will be explored and tested via the network. These include augmented reality / virtual reality to support design, manufacturing and training; monitoring and tracking of time sensitive assets and wireless real-time in-process monitoring and analytics.
Specifically, the project has set out to improve the efficiency of in-house training using an immersive and interactive VR 360° platform over a 5G network; reduce the cost of in-house training by 20%; and improve productivity by 5% by providing accurate and real-time and condition information of tracked assets.
While these projects are focused on realising the benefits of 5G in industrial settings, the results will form the foundation for developing the business model of the future.
Additionally, emphasis needs to be placed on building awareness of these benefits such as greater efficiencies so that businesses are primed to take advantage once networks can be rolled out. 
Collaborating for success
5G offers an unprecedented opportunity for businesses to operate more efficiently and productively, especially those within the manufacturing sector. As we see more businesses ramp up their digital transformation journeys, deploying technologies like 5G will become ever more crucial. 
To capture the wide range of benefits on offer, manufacturing organisations must act now. A more connected and productive future is there for the taking, and collaboration is key to achieving it.
Indeed, the network side of 5G is taking shape, but to reach the productivity gains that are within our measure, we need all parties to work together.  
Globally there is a 5G revolution on the cusp of realisation. The UK is well positioned to lead this revolution. Yet, these benefits are not guaranteed. We must continue to communicate on progress and collaborate on development.
This revolution is dependent on the actions of a whole host of people, from business leaders and mobile operators, society and government, to housing developers and technological leaders. National collaboration is crucial to achieve economic prosperity and digital leadership.