Far EasTone: 5G infrastructure for the digital future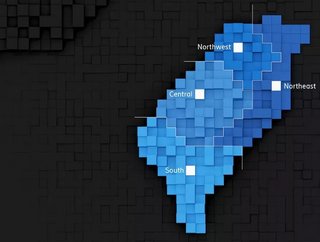 Ericsson's latest mobility report on 5G has found that service provider Far EasTone is building a network to target premium performance and coverage
Far EasTone (FET), a Taiwanese service provider is building a 5G network targeting premium performance and coverage to maximise customer experience, according to Ericsson's latest mobility report. 
The network infrastructure is designed to increase customer demand for "daily and instantaneous digital access" to healthcare, entertainment, education, e-commerce, and information. 
Strong demand fuels data traffic growth
Ericsson's report discovered that Taiwan is a highly competitive market, with 5 service providers serving a combined total of 29.5 million mobile subscriptions. Mobile data consumption per subscriber is among the highest in the world. Despite this high consumption, the report showed that service providers in Taiwan are "top-ranked" in global mobile network experience benchmarks measured by external parties. 
The first 5G networks in Taiwan were commercially launched in mid-2020, as a measure to meet the increasing demand for mobile data with cost-efficient capacity enhancements and to enable new digital services that require more network bandwidth and lower latencies for a satisfactory service experience.
In 2017, the average mobile data traffic per subscriber in Taiwan was over 5 times higher than the average in North-East Asia – 13.7GB compared to 2.6GB per month, data from Ericsson's research revealed. When all service providers introduced unlimited data plans at a comparably low price (USD 15 per month) in 2018, the average data consumption increased and reached 18GB per month in 2019. This has increased further over the last 2 years to around 26GB per month in 2021. 
Currently, the majority of mobile subscribers in Taiwan have an unlimited data plan which, together with a strong demand for mobile services, drives the high data consumption.
There was also evidence to indicate that 5G users consumed more data than 4G users. According to the research, in September 2021, 39% of 5G subscriber-generated traffic was carried by the 5G network and they were attached to the 5G network 25 percent of the time. The average data usage of FET´s subscribers with unlimited 5G plans is 60GB per month compared to 51GB for 4G subscribers on similar plans, which is about a 20 percent difference. 
Image: Ericsson