Ethio Telecom selects Subex for 5G Business Assurance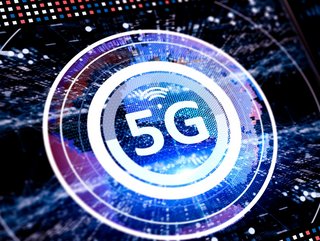 Software firm Subex is partnering with Ethio Telecom, a telecommunications company based in Ethiopia, to provide 5G Business Assurance
Subex, a software company, has announced a partnership with Ethio Telecom, the leading telecom operator in Ethiopia, to provide its Business Assurance solution on its Enterprise AI platform, HyperSense.
As part of the collaboration, Ethio telecom will expand its Revenue Assurance practice into Business Assurance using Subsex's solution's control building framework and enhance decision making through the platform's ability to operationalise AI at scale.
Commenting on the solution from Subex, Tsegaye Emmanuel – Chief Information Security Officer at Ethio telecom said, "Subex has been a trusted partner to Ethio Telecom across the last 8+ years, and they have successfully helped us enhance our risk mitigation approach. Considering our vision to pilot 5G in the coming year and enhance our growth strategy, we were looking to build a more powerful and enhanced Business Assurance practice built on advanced AI and analytics capabilities to support our new digital services.
"Owing to our existing relationship with Subex and the success we have witnessed, we are delighted to expand this partnership. Subex's Business Assurance on HyperSense platform will provide a robust foundation based on our strategic pillars of customer experience, innovation, people-oriented, and excellence in operations to efficiently achieve our long-term goals," Emmanuel added.
Enhancing Ethio Telecom's Revenue Assurance solution for its digital transformation project
In line with its vision to be a 5G digital services provider in Ethiopia, Ethio Telecom wanted to enhance their Revenue Assurance solution to align with its digital transformation project. The operator also wanted a solution to ensure agility scalability to meet expansion requirements as they introduce new services built on 5G. In a fast-changing environment, Ethio Telecom wanted a Technology partner who could engage with agility and scalability as a key proposition.
Ethio Telecom selected Subex based on the success of its existing partnership and the future-proof capabilities of Subex's AI platform, HyperSense.Through the deployment of the solution, the operator will now be able to ensure a comprehensive business assurance coverage spanning from concept to cash, Subex said in a statement.