Ericsson, MTS partner for private 5G development in Russia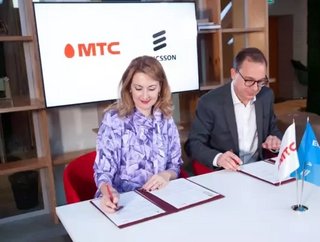 Ericcson and MTS have entered a strategic partnership to develop private 5G-ready networks in Russia
Mobile TeleSystems Public Joint Stock Company (NYSE: MBT, MOEX: MTSS), Russia's largest mobile communications provider and a leading provider of media and digital services, and Ericsson (NASDAQ: ERIC), have signed a strategic partnership to develop private 5G-ready networks (dedicated networks) for industrial enterprises in Russia
Since 2019, MTS has successfully implemented more than 15 pilot projects for private networks in partnership with Ericsson across various industries. The two companies have also signed contracts for the construction of commercial LTE / 5G-ready networks in Russia for multiple leading Russian enterprises, including SIBUR, EVRAZ, and Severstal.
In September 2021 MTS and Ericsson built the first commercial dedicated network in Russia for Polymetal, one of the world's largest producers of gold and silver.
In Russia, there is increasing demand for dedicated private networks from various industries - particularly the mining and energy sectors. The goal of the strategic partnership is to meet this demand and jointly support the development of Industry 4.0, which will be built on the advanced network infrastructure that LTE / 5G networks provide.
MTS brings licenses for the provision of mobile communications services for the deployment of dedicated networks of enterprises, along with its experience and capabilities in the creation of mobile communications networks and IT infrastructure. Ericsson brings a complete portfolio of products and solutions for LTE / 5G dedicated networks in all frequency bands, expertise in deploying networks for the needs of enterprises from different sectors, and an extensive global network of industrial partners.
Digitalisation and automation
Inessa Galaktionova, SVP Telecom, MTS, says: "This agreement signals a new era of cooperation between MTS and Ericsson. Dedicated networks are vital infrastructures that Russian enterprises need for digitalisation and automation of key production processes. We will leverage the experience gained over the last two years in creating dedicated technological networks to provide customers with integrated, turn-key solutions for multiple technological needs in various industries including mining, metallurgy, oil and gas, petrochemistry, energy, engineering and transport, and logistics". 
Sebastian Tolstoy, Head of Ericsson Russia, says: "We are pleased to have this opportunity to make a significant contribution to the development of Industry 4.0 and strengthen the competitiveness of enterprises in Russia. We believe that all industries, without exception, will benefit from the adoption of 5G technologies and diverse 5G use cases."
He adds: "Dedicated networks with ultra-high bandwidth and super-low latency allow enterprises to run multiple use case scenarios on a single network, help increase the safety of people, and improve the environmental friendliness of production. From our work with a variety of Russian companies, we see the mining and energy sectors are ready to deploy and actively operate dedicated networks. In the near future, we expect demand from other industries to grow."