Ericsson launches IoT Accelerator Connect solution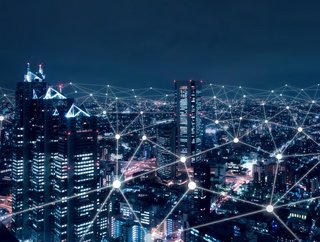 Ericsson has launched its IoT Accelerator Connect solution that offers communications service providers plug-and-play access to cellular IoT connectivity
Telecommunications company Ericsson has announced the launch of a new solution that offers enterprises plug-and-play access to cellular IoT connectivity and simplifies IoT deployments.
Kyle Okamoto, General Manager of IoT, Ericsson, said: "We're proud to make it easier than ever before for enterprises of any size to instantly engage with, and benefit from, the world of IoT connectivity. By offering plug-and-play simplicity, Ericsson IoT Accelerator Connect marks a major leap in transforming access to IoT connectivity.
"This solution covers connectivity of devices, networks, and clouds, while removing hurdles for enterprises, communications service providers, hyperscale cloud providers, resellers and module vendors, to accelerate the growth of their IoT businesses," Okamoto added.
Difficult, complex, and time-consuming integrations are often major challenges affecting the success of IoT projects. IoT Accelerator Connect addresses these challenges by transforming digital sales, automating business processes within the IoT ecosystem and serving user needs.
For enterprise users, Ericsson says that IoT Accelerator Connect delivers a "unifying layer of packaged services to minimise complexity", whereas developers have instant access to connectivity best suited to their specific use case, coverage and service level needs.
The role of IoT Accelerator Connect in digital transformation
Ericsson claims that IoT Accelerator Connect advances digital transformation throughout the IoT ecosystem. It also allows Ericsson channel partners can onboard more enterprises with greater ease and grow their business.
The solution offers several integrated services including IoT Cloyd Connect, which simplifies the process of securely connecting IoT devices to public cloud IoT endpoints such as Amazon Web Services.
There is also IoT Accelerator Connect Hub which enables Ericsson's partners to onboard enterprises with self-service by connecting to external digital channels. Enterprise developers can access self-service onboarding from participating partners and source coding immediately.
According to Ericsson, devices can be connected at any time, including end-to-end device onboarding, with a cellular IoT-ready module that connects the subscription to the customer's network of choice. In addition, the solution makes it easier to connect devices to public cloud endpoints.