Ericsson launches IndustryLab to drive 5G RAN virtualisation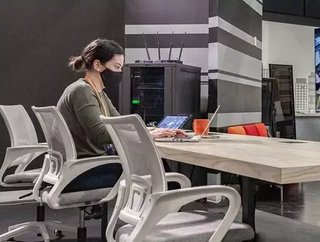 The project will see Ericsson work with an array of industry partners on driving innovation in the sphere of 5G network virtualisation...
On Wednesday morning, Ericsson of a new physical and virtual space set aside for the company and its strategic partners to explore new ways of driving 5G network virtualisation innovations.
Ericsson OpenLab has been set up at the company's research and development site in Ottawa, but will be supported "from [Ericsson's] locations around the world." The lab is reportedly kitted out with Ericsson's latest generation 5G network technology, and will support virtual collaboration as well as on-site experimentation. 
100MHz of indoor mid-band spectrum and 60MHz of indoor/outdoor mid-band spectrum has been made available at the Ottawa site for testing and co-creation activities. 
As stated before, the lab's goal is to foster collaborative innovation between Ericsson and its partners aimed at creating new products, solutions and integrations between and their own products. By combining their tech with Ericsson's own 5G RAN solutions, these partners will hopefully be able to "pursue and realise new deployment and 5G use case scenarios." 
The project will initially focus on innovations involving Ericsson's own proprietary RAN technology, although the company has revealed it plans to set aside "space to further explore OpenRAN technologies" as well.  
"Open technology underpins the modern mobile miracle, which connects more than eight billion devices today with one set of global operating standards. With Ericsson Open Lab, we invite our customers and partners to co-create and bring new cloud innovations to 5G," said Fredrik Jejdling, Executive Vice President and Head of Business Area Networks at Ericsson.
He added: "We have created this collaboration to develop architectures and common operating standards that complement existing 5G ready technology. This initiative will help to test the limits of 5G connectivity, working closely with operators and enterprise customers globally, as the industry continues to adopt more open architectures."
Ronnie Vasishta, Senior Vice President of Telecom at NVIDIA, one of the first round of partners revealed to be involved with the project, commented: "An open ecosystem, where collaboration drives innovation, is key to deploying public and private AI-on-5G networks. We're working with Ericsson and other partners at the Open Lab on software-defined, GPU- and DPU-accelerated solutions that drive speed and efficiency in creating new products and services as dozens of industries adopt AI-on-5G across their businesses."