Ericsson 5G smart factory receives WEF sustainability award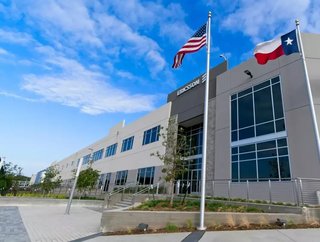 For the second time, Ericsson's USA-based 5G Smart factory has been recognised by the World Economic Forum (WEF) for its leadership in sustainability
Ericsson's USA 5G Smart Factory in Lewisville, Texas, has been awarded for a second time by the World Economic Forum (WEF) for global leadership in next-generation Fourth Industrial Revolution (4IR) manufacturing. WEF's Global Lighthouse Network's (GLN) has designated the facility as a Sustainability Lighthouse in recognition of successful on-site sustainability measures.
Talking about the company's commitment to sustainability, Fredrik Jejdling, Executive Vice President and Head of Networks, Ericsson, said: "Sustainability is key to Ericsson's values, our customer engagement, our contribution to society and our future as a successful industry leader. Our sustainability commitment covers Ericsson's end-to-end scope, from R&D through manufacturing, production, supply, deployment, and customer services. We will continue to invest in sustainability as we see it as a responsibility as well as a benefit. 
"It is significant that, yet again, the World Economic Forum has singled our USA 5G Smart Factory for its global leadership in Fourth Industrial Revolution manufacturing – this time for its sustainability track record," he added. 
Ericsson's Smart Factory sustainability achievements 
The designation comes just six months after the factory was awarded WEF's Global Lighthouse accreditation, for overall next-generation manufacturing leadership.
Ericsson has invested more than US$100mn at the U.S. 5G Smart Factory, which serves 5G customers in North America. The Sustainability Lighthouse recognition from GLN's panel of experts highlights several pioneering sustainability achievements at the factory, including:
Ericsson's greenfield 5G factory is powered 100 percent by renewable electricity from onsite solar and green-e® certified renewable electricity from the utility grid

The smart factory integrates sustainable technologies such as thermal ice storage tanks with the IIoT (Industrial Internet of Things) stack to proactively monitor energy usage

The factory is designed to utilize 24% less energy and 75% less indoor water usage, avoiding 97% operational carbon emission than comparable buildings.

This year it became Ericsson's first factory globally to achieve LEED (Leadership in Energy and Environmental Design) Gold certification.
Francisco Betti, Head of Shaping the Future of Advanced Manufacturing and Value Chains, World Economic Forum, says: "As discussed at the Forum's Sustainability Development Impact Summit last week, increased global concern for environmental impact has made sustainability a must-have to maintain business viability. 
"The Sustainability Lighthouses make it clear that by realising the potential of 4IR technologies in manufacturing, companies can unlock new levels of sustainability in their operations and explore a win-win solution: greater operational competitiveness while simultaneously making commitments to environmental stewardship, leading in a cleaner, more sustainable future as a result," Betti concluded.