COVID-19, 5G and the Zoom economy
By Russ Mohr, Technical Director, MobileIron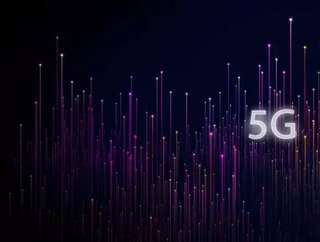 As we enter an unprecedented era of social distancing, 5G networks are emerging as the most critical infrastructure to meet existing demands...
As we enter an unprecedented era of social distancing, 5G networks are emerging as the most critical infrastructure to meet existing demands.
We are experiencing the Zoom economy and as we push the limits of existing 4G and broadband infrastructure, it's imperative that 5G plays a bigger role in order to achieve the low-latency, high bandwidth services that we're all dependent on for remote communications. 
In some parts of the world, mobile broadband is the only internet they have ever known
Enhanced Mobile Broadband
In many developing nations, most people have never had the opportunity to connect to a landline-based broadband network using laptops or desktops. Often, landline infrastructure does not exist in these countries as deploying costly land-based networks has been superseded by rapidly evolving mobile technologies. When coupled with a prevailing lack of economic means that puts a computer purchase out of reach for many people. This means that 3G and 4G services on mobile phones or tablets are the only connections many people have ever known.
3G and 4G often aren't fast enough to accommodate the next generation of consumer-facing technologies. Streaming content on Netflix and YouTube, gaming, and videoconferencing and collaboration services from the likes of Zoom, Slack, Microsoft Teams require high bandwidth, low-latency connections that emerging 5G services can deliver through Enhanced Mobile Broadband (EMBB), the consumer-focused high-speed element in 5G. 
Massive Machine Type Communication
Another important aspect of 5G that takes on greater importance in the Zoom economy is MMTC, or Massive Machine Type Communication. With MMTC, we can plan for a high-density of connections in a small area. While we usually speak about MMTC in the context of "smart cities", this technology will be useful as demand spikes for large concentrations of people that are now working remotely. At the same time, improved connection density will help us as we depend more on IoT, robots, and AGVs (Autonomously Guided Vehicles) to complete tasks that, at least temporarily, cannot be completed by humans due to the risk of infection. 
Technician free service delivery
We've already seen that telecom infrastructure is exempted from much of the worldwide "Shelter in Place" or Lockdown orders issued by states, cities, and many countries. One interesting and obvious characteristic of 5G connections is that we don't need to put a technician at risk by forcing them to enter someone's home. Traditional cable and telecom plant broadband requires an install that often can take several hours to complete and exposes both workers and homeowners to unnecessary risk. With 5G, no contact is necessary to turn up most types of connections. 
Shifting paradigms of the Zoom economy
The immediate need in the face of the pandemic is for resilient networks and high bandwidth. In the past, an outage in one's home might lead to a trip to the local cafe to use their WiFi. This is no longer possible, and network failures can lead to intense isolation, resulting in a person being utterly cut off from the world.
So far, many like in the US have weathered the storm well, experiencing a 75% upsurge in traffic during the week of March 9th to 16th alone, but demand continues to rise to previously unseen peaks. The immediate need to enable more remote work is crucial, but it's even more critical to deliver high-speed and resilient 5G services for the sake of our public health.
A Marshall Plan driven by 5G
When we emerge from the pandemic, the world will be in a much different economic place. The that UK unemployment will double, and the economy will shrink by 14%. In a worldwide economic downturn, capital infrastructure projects will be necessary to create jobs. An acceleration of our investments in 5G, to speed up the current forecast of mainstream urban coverage in 2025 or 2026, will help spur economic growth and also enable secondary industries like smart cities, industrial manufacturing, robotics, and many more. 
The pandemic will also spur development in automation in robotics that can leverage low latency 5G networks. Critical manufacturing jobs will continue to be eroded. It's risky to allow a supply chain to become interrupted, and the human element in manufacturing is susceptible to disease. That may spur a boom in automation, and that automation will likely need the high-bandwidth, increased density, and low latency delivered by 5G. This may also be applied to other industries where human interaction is prevalent, particularly in critical retail like grocery stores, where people continue to work despite the risk of exposure. 
Behavioural Shifts
Even if we don't see massive shifts in robotics and automation, human behaviour has already indelibly shifted. More people will socialize over Slack or Zoom, or attend religious services, dance parties, and cocktails hours. We're going to need to address these needs with 5G, because only 5G will deliver the capacity and the latency we need. For example, a typical Zoom or Slack call consumes 600 Kbps up and downstream, with 1.5 Mbps recommended, and these requirements go up as more people join the stream. 
Another lasting effect of the COVID-19, many people won't shift back to working in an office. Those companies not enabled for remote work will have pivoted in a trial by fire, but by the end of the pandemic, all companies will be set up for remote working, and it will be difficult to turn back the clock. Once again, 5G is needed, especially when applications like Teams, Slack, Zoom, and VPNs are running on a mobile device. 
Emerging Threat Vectors
Hackers haven't gone on vacation because of the pandemic. To the contrary, we've seen an onslaught of new and inventive attacks, many of which are designed to take advantage of our collective anxiety. has announced that an average of 18 million Covid-19 phishing emails are being sent via Gmail every day.
We've also seen an increase and Ransomware. When no one is working in the office and everyone is connecting to the corporate network remotely, company data and infrastructure becomes even more critical. When a local government or hospital is targeted, as has often been the case in the past, critical infrastructure like first responders can be affected, with life and death consequences.  
Finally, we have also recently seen where innocuous apps that are used to help track the spread of the disease may actually be accessing data that they shouldn't be. In general, as with 5G, a solid Zero-Trust framework, integrated with a Threat Defense solution is necessary to help mitigate these types of emerging threats. 
The Winners and the Losers
China, having had the earliest experience with COVID-19, has been one of the first countries to "recover." With much of the world's manufacturing occurring in China, they may move into an era of unprecedented leverage over the world's economies. As it pertains to 5G, this may give Huawei a significant advantage in building out the world's 5G infrastructure, most likely at the expense of contenders like the number two and three manufacturers Ericsson, and Nokia. This may be of some concern to the UK government that currently views Huawei dubiously. 
Many countries already have a high rate of unemployment, such as Spain, and the US is setting new unemployment records in every Dept. of Labor report release. A "Marshall Plan" for 5G, rebuilding critical infrastructure with government funding and accelerating the timelines of 5G, will help nations address Chinese hegemony in 5G, create new jobs and opportunities in thousands of adjacent technologies, and could be instrumental to our recovery in the new economic order of the Zoom economy. 
This article was contributed by Russ Mohr, Technical Director, MobileIron