CES 2021: the weird, the wired and the wonderful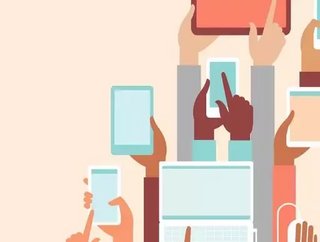 From robot house cleaners to roll-up mobile phones and 3D printed fillet steak, we look at the latest innovations from CES 2021...
CES 2021 is a different beast to last year's event because the entire trade show is virtual, but that hasn't stopped it from being the proving ground for breakthrough technologies and global innovators.
The range of extraordinary technologies continues to wow audiences and participants alike as manufacturers, developers and suppliers of consumer technology hardware, content and technology delivery systems search for the latest innovations to enhance their products and services. 
The introduction of 5G has also resulted in a scaling up of technology capability, with iPhone and Samsung Galaxy smartphones leading the charge. 
Mobile technology
Flexible displays have been the focus of this year's mobile offerings at CES so far, although rolling screen designs have been a surprise. LG has received much fanfare following its launch on Monday following the debut of its LG Rollable smartphone. 
Rollable screens: The is not a concept device but an actual smartphone due to be launched this year. The ingenious device has a smoothly expanding display that takes it from a phone-sized device for users on the go, to a slim tablet-sized display to scroll leisurely, all within one smooth, rolling manoeuvre. The LG rolling phone was first showcased with the LG Wing in September 2020.
Courtesy of LG
has followed LG's lead by debuting two concept devices at CES. One is a standard phone with an AMOLED screen that can be rolled out vertically to increase the screen size (up to 6.7 inches). The second is and a cylindrical tube that opens like a scroll to reveal 17-inch OLED rollable display. Both devices are rumoured for launch in 2021.
Mobile accessories: The latest offering from (Mobile Office for Travelers) is their new snap-op iPhone stand. Sometimes the simplest ideas are the best, and the Moft triple magnet pocket-folding stand enables users to position their device in landscape or portrait – or even 'floating' mode. The stand comes with several magnet pads that can be used to attach the phone to several surfaces, making video shooting for social apps so much easier. 
Wireless charging: The charger device developed by Panasonic looks set to improve the uptake of wireless charging technology. Panasonic removed the in-place charging coils for mobile ones so that the wireless charger can stretch to fit smartphones more effectively. Panasonic said its research showed the average US household has 10 devices and that families needed better wireless charging options.
Smart homes
Artificial intelligence and a raft of new devices to monitor nutrition, food freshness and home cleanliness, have been seen so far at CES 2021.
The age of The Jetsons seems to have arrived with the unveiling of robotic home helps. Currently all still in development, the JetBot 90 AI+, Bot Care5 and Bot Handy6 are a trio of Star Wars-esque home helpers that take the backbreaking out of housework.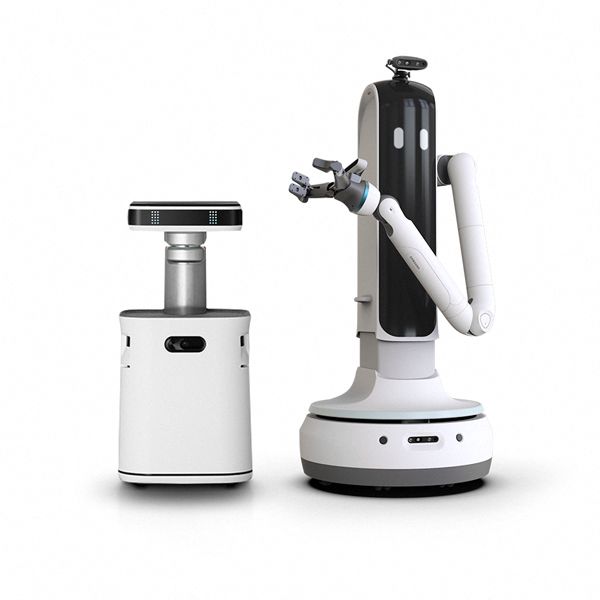 Courtesy of Samsung
While the JetBot 90 AI+ navigates floors like a pro, the Bot Care5 learns users daily routines and manages their busy schedules, like a robot PA. Finally, the Samsung Bot Handy7 relies on advanced AI to recognise and collect and put away, objects of varying sizes, shapes and weights so that it can tidy up your home. The Bot Handy7 can help with house chores like cleaning up messy rooms or sorting out the dishes after a meal.
Intelligent fridges: Intelligent fridges are par for the course at technology shows, but has outdone itself this time by developing an icemaker that creates spherical ice balls. The freezer's ice maker literally can produce slow-melting ice balls perfect for a glass of whiskey or bourbon for a more delicious beverage that's less watered down. 
Bio-created breastmilk: is a start-up that has taken a nod from the lab-grown food industry and expanded into the baby food market – genuine, 100% natural baby food, that is. Describing its product as "Lab-Grown Human Milk Tailored to Your Baby" the company markets to tired mothers who find the logistics of lactation difficult. The company, which operates with a long-term vision, collects a woman's epithelial breast cells during pregnancy, cultivates them at their laboratory and then stimulates them to produce perfect human milk for the baby. So far the company has raised $3.5mn to optimise its production.