Can IoT and 5G turn smart cities into smart societies?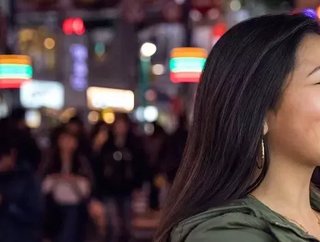 IoT and 5G are making our cities smarter and safer for the privileged, but risk leaving marginalised and rural communities even further behind...
The world's cities are changing. 5G and edge computing, twinned with the rapidly expanding Internet of Things (IoT), are reshaping the relationship between people and their environments. However, while smart cities represent an unprecedented opportunity to harness technology in ways that dramatically improves the lives of billions, there is no guarantee that the application of these technologies automatically benefits citizens across the board. This month, Mobile World Magazine is exploring the ongoing impact of connected devices on our cities, and the ways in which our smart city future risks leaving marginalised and rural communities even further behind. 
At the heart of the smart city is the smart sensor. Distributed in the tens of thousands across smart city test neighbourhoods, or even entire boroughs, IoT sensors monitor everything from traffic patterns and footfall to utilities usage and emissions. In 2019, an IDC report predicted that, by 2025, there will be generating a total of 79.4 Zettabytes of data each year. For context, research firm that all the data generated in 2025 will amount to 175 zettabytes, which - for even more context - would take about to download on a fiber optic broadband connection. That means that in a few years, the IoT can be expected to make up more than half of the internet of, well… everything. 
Smart cities and industry are at the heart of this IoT and connected devices proliferation, and the ongoing 5G rollout is only going to accelerate the trend. "In order for a city comprised of interconnected solutions to function, millions of sensors must transmit data simultaneously, making a smart city essentially a blended workload; they bring together upwards of 20-30 or more IoT devices each with different requirements," explained when we spoke to him back in August. "The seamless connectivity, telemetry, security and analytics capabilities offered by 5G can ensure every sensor and device work together effectively." 
As the IoT radically changes the way that data is created and processed, smart cities and digitally transformed enterprises are creating a massive boom in the field of edge computing. Frost & Sullivan in August that, by 2022, 90% of industrial enterprises will use edge computing. "The implications of 5G will be felt across all industries at the network edge," Hood continued. "Edge computing brings computation and data processing much closer to where it is needed significantly improving response times." 
Rapid and sweeping digitalisation has brought us projects like Seoul's , which cut waste collection costs in the city by 83%; a , which reduced wait times at intersections by 41% and cut down on vehicle emissions in the city by 21%; and public safety initiatives in cities like Denver, which can accurately detect the origins of gunshots, and have led to more than 130 arrests since being implemented. "Citizens around the world are increasingly warming to the idea of smart cities," noted , speaking to Mobile World Magazine. "Many believe smart initiatives can help solve the pain points that they come up against in their day-to-day lives, like high pollution, poor transport infrastructure and security issues."
As smart city projects become a ubiquitous feature of nearly every major city's urban planning roadmap, telecom providers are proving to be vital infrastructure providers. However, like street lighting, school funding , smart city programs and telecom networks can also end up being reinforcers of racial and class divisions, leading to further disparity between the average quality of life in affluent, commercial, poor and rural areas. 
Why we need inclusive growth
The OECD, a multi-disciplinary inter-governmental organisation with 36 member states, is one of the leading bodies of experts on the development of smart cities that promote stronger, fairer economies and a better quality of life. In , researchers at the OECD found that "smart cities may also unintentionally deepen existing divides between already digitally marginalised groups and better connected groups." 
For example, the ambitious and ongoing is currently working towards a goal of digitally transforming 100 cities across India with high-speed internet, uninterrupted power and water, as well as increasingly efficient public transport by the end of the year. However, New Delhi-based advocacy group Housing and Land Rights Network, India (HLRN) against the $7.4bn program, claiming that it neglects the needs and rights of poor women and marginalised groups including minorities and migrants across India. There are an estimated 14mn households living in urban slum conditions across India, as well as another 3mn people living rough on the streets. 
"The premise of the 'smart city' as a relevant model needs a fundamental re-evaluation, given the increasing levels of exclusion, impoverishment, unemployment, homelessness, forced evictions and displacement of the urban poor in our cities," -
 Chaudhry added: "Merely selecting some cities, and some areas within cities excludes rural areas, which intensifies the justification for urbanisation and worsens the rural-urban divide." 
For a smart city initiative to truly deliver on its promises, it needs to take into account society's most vulnerable. According to , the act of compassionate connectivity takes a village. "To work properly, 5G must be available everywhere a device or subscriber needs access to it," he told Mobile World in a recent interview. "Connectivity is the basic requirement for smart cities, and fibre-fed 5G wireless is the infrastructure that will make it possible. We just need local authorities, city planners, governments and service providers to meet in the middle to make it a reality."
The OECD and the HLRN also recommend the use of more holistic approaches, as well as the establishment of ethical oversight committees for smart city projects, and a change in the way that smart city projects are deployed - away from digitalising already gentrified urban areas and towards areas where digital transformation can help deliver elevated versions of vital services and utilities like internet, power, water and transportation. 
MetroEDGE - serving the under-served
Chicago might be the third-largest metro area in the United States, one of the nation's manufacturing and economic powerhouses, but the city is still struggling to support its economically underprivileged areas. Founded in 2018, data centre startup is working to provide edge computing and low-latency services to underserved areas, while also promoting data centre industry skills within the communities it serves. MetroEdge's stated aim is to deliver "powerful social impact through data centre development" by generating economic and social impact across under-served communities. 
Bridging the urban-rural divide
By 2050, the that 68% of the global population will reside in cities, opposed to 55% (about 4.3bn today). This migration - in combination with overall population growth - could add another 2.5bn people to our cities. In contrast, the current rural population of around 3.4bn is expected to fall to 3.1bn by 2050. 
More and more, rural communities - which are vital to support the existence of cities - are being left behind. Hanania noted during our conversation that "rural areas seem left out of [the smart city] conversation, and it's often forgotten that many of the technologies we see in smart cities can also be used in rural areas," adding that, "for example, we've seen several cities use apps to improve civic engagement – there's no reason why similar initiatives cannot be rolled out in more rural areas. Issues with transport and mobility are particularly prevalent in rural areas, where local councils could learn from apps such as app, which allows for a seamless transition between different forms of transport. The concept of a smart city can hence be extended to one of smart territories, also highlighting how rural and urban areas can explore new ways of being connected into the bigger picture of one's country."
5G might prove to be a key technological enabler in the extension of smart city initiatives to rural and otherwise underserved areas. According to , founder and CEO of and a Fellow of Queens' College, Cambridge, UK, where he teaches AI and machine learning, one of the most promising applications for 5G is the provision of fixed-link wireless broadband to remote and under-connected areas. "This will be key in connecting remote areas faster and more cheaply and with less disruption than laying very large amounts of optic fibre," he explained . "It's an excellent application for 5G." 
Hanania agrees that extending connectivity to rural areas is a key challenge for telecom operators and smart infrastructure planners. "The challenge for local governments and officials in these areas is connectivity," he explains. "Even in highly developed countries such as the UK, rural citizens often suffer from slower networks: this basic issue must be tackled first before rural areas can be brought up to speed with their urban equivalents." 
Sorsky is also a proponent of expanding connectivity, both in terms of speed and footprint. 
There is definitely a case for expanding advanced infrastructure to rural areas too," - , founder and CEO,
"As we upgrade our networks, we must ensure no areas are left behind and all communities have the necessary fibre and wireless technology to enable greater growth throughout the UK. 5G mobile services, and the smart infrastructure that it brings, will quickly become more significant in our everyday lives, and are an enabler that cannot be underestimated. Such connectivity could ultimately be the difference between success and failure, particularly for smaller businesses, enabling them to reach a global audience. It is critical that everyone across the country has the same access to the opportunities brought about by connectivity." 
Smart societies
Cities will be home to almost two-thirds of the human race by 2050. The decisions that are made now, by governments, enterprises and telecommunications companies, will shape the human experience for the next century. If rural communities, as well as the underserved parts of metropolitan areas, can be connected using 5G and the IoT - if smart city initiatives can be a tool for leveling the playing field rather than increasing economic disparity - then today's enterprises and governments can be said to be working towards a world of smart cities and smart societies.