Allot, AWS to enable cloud-based 5G Network Intelligence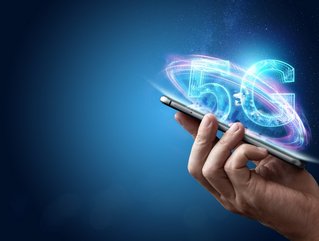 Allot is collaborating with Amazon Web Services (AWS) to enable communication Service Providers (CSPs) to deploy Allot cloud-native application workloads
Leading global provider of innovative network intelligence and security-as-a-service (SECaaS) solutions, Allot, has today announced a collaboration agreement with Amazon Web Services (AWS), to enable CSPs to deploy new Allot cloud-native application workloads on AWS and expand their existing Allot deployments.
"As CSPs move to adopt cloud native technology for 5G connectivity, Allot and AWS are committed to helping them deploy 5G networks on the cloud. This will help revolutionise the telecom space in the same way the cloud revolutionised enterprise software," said Keren Rubanenko, SVP Cybersecurity, at Allot. "We are proud to collaborate with AWS toward enabling secure cloud-based 5G network deployments."
According to the company, the partnership will also aim to enhance the ability of CSPs to leverage the full suite of Allot cloud-native applications on AWS, provide a "consistent and scalable operating model for 5G cloud-based networks and services." Allot has already deployed a solution using the AWS cloud platform for a CSP customer in North America.
As an AWS Independent Software Vendor (ISV), Allot is collaborating with AWS to build and certify Allot applications on AWS. This helps telecom operators to fully deploy their 5G networks on the cloud with higher efficiency, lower cost, more agile deployment of new services to customers and greater security, the company said in a statement.
Allot: Empowering communications service providers (CSPs) and enterprises worldwide
As a leading provider of innovative network intelligence and security solutions, Allot enables communications service providers (CSPs) across the globe to enhance their customer value and positions them as leading Security-as-a-Service providers.
The company has recently introduced new modules called IoTSecure and HomeSecure, to enable service providers to secure enterprise and consumer IoT deployments at the network layer, in both fixed and mobile networks.
Its Allot Smart solution suite, powered by inline DPI technology, generates insightful intelligence that empowers our customers to optimise, innovate, and capitalise on every service opportunity. By analysing every packet of network, user, application and security data, Allot Smart cost-effectively enables the highest Quality of Experience (QoE) for our customers' end-users, Allot claims.