5G speeds reach record levels on Viettel network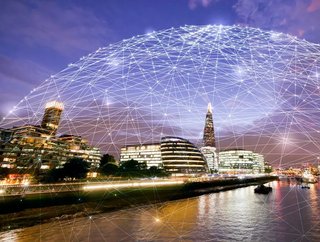 Viettel, Ericsson, and Qualcomm have collaborated on research which found that 5G speeds over Viettel's network were 40 times faster than those of 4G
5G speeds have reached record highs after research conducted by Ericsson, Viettel, and Qualcomm Technologies showed that they were 40 times faster at 4.7Gbps than 4G speeds and twice as fast as current 5G. 
E-UTRA New Radio Dual Connectivity (EN-DC) technology 
To achieve the 4.7 Gbps record, the research team of Viettel, Ericsson, and Qualcomm Technologies used E-UTRA New Radio Dual Connectivity (EN-DC) technology using 800Mhz of mmWave spectrum to help accelerate and extend 5G coverage. The milestone reinforces the outstanding capabilities of 5G mmWave technology that Viettel is deploying in Vietnam. 5G network with high data speed will serve as the foundation for building smart factories, smart agriculture, smart cities, smart healthcare, and smart education, Ericsson said. 
Dao Xuan Vu, CEO of Viettel Networks, said: "This breakthrough in 5G data speed makes Viettel's 5G network more practical and efficient. We will continue to further promote this technology development to allow people, businesses, governments, and society to experience the distinct benefits of 5G technology in particular and Industry 4.0 in general."
The solution was implemented at Viettel Innovation Lab using Ericsson radio equipment and a smartphone test device powered by Qualcomm's Snapdragon X60. 5G Research and Deployment is one of 6 development pillars in the "Pioneering and enabling digital society" strategy that Viettel set in 2019. Up to now, Viettel has been a pioneer in 5G deployment in Vietnam and is the only operator in the world that has the capability to research and develop 5G devices.
Denis Brunetti, President of Ericsson Vietnam, Myanmar, Cambodia, and Laos, said: "The milestone that we have achieved with Viettel during the 5G trial has been achieved using Ericsson's new radio Street macro on mmWave spectrum. This is an easy-to-install solution, to help accelerate the 5G roll-out experience in dense urban environments while ensuring the best user experience. This trial also demonstrates Viettel's infrastructure readiness to provide superior 5G services, an enhanced user experience for consumers, and the ability to empower Vietnam's vision for industry digitalisation.
ST Liew, Vice President, QUALCOMM CDMA Technologies Asia-Pacific Pte. Ltd., and President of Qualcomm Taiwan and Southeast Asia, added: "Qualcomm Technologies is very pleased that Viettel has achieved the fastest 5G speed record in Vietnam, helping to empower all industries to accelerate digital transformation with unmatched performance improvements. This accomplishment can enable many new use cases for consumers and businesses to take advantage of its enhanced network capacity, multi-gigabit speed, and low latency. Together, we move significantly closer to providing Vietnamese users access to rapid connections on 5G devices. We look forward to continuing our collaboration with Viettel in deploying 5G mmWave in Vietnam."