5G is here, and MNOs don't know how to charge for it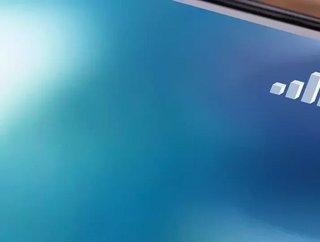 Amid the arrival of 5G products and services, a full 94% of CSPs admit they experience challenges with charging systems.
5G has arrived, but for mobile network operators, the challenges may only have just begun. A new survey conducted by Oracle Communications found this week that 74% of communications service providers (CSPs) have launched or plan to launch a 5G network by 2022. 
As with each new telecom technology generation, the question remains, however, as to how CSPs that have collectively invested billions of dollars into building and rolling out the next phase of their networks, will recoup those costs. When it comes to 5G, the opportunities are myriad as "CSPs look to monetise everything from streaming videos and network slicing to eHealth and virtual gaming," according to Oracle's report. 
However, the report also found that CSPs are almost universally gripped by anxieties over the process of actually collecting the money generated across these new (and existing) revenue streams. 
"CSPs are making significant investments in their 5G networks and need to be able to quickly and effectively monetize new services to get a return, as well as deliver on customer expectations," said Jason Rutherford, senior vice president and general manager at Oracle Communications' Applications division, who added that the data gathered by his team showed "that CSPs recognise they need to rethink current charging systems to fully capitalise on the revenue potential of 5G."
According to Oracle's data, a staggering 94% of CSPs admit that they currently face challenges with their existing charging systems - something the added complexity of new 5G revenue streams (not to mention the massive capital expenses that have been made to get those streams up and running) will only mount more and more pressure upon. 
In part, this added pressure and anxiety from CSPs stems from the fact that "CSPs also expect to monetise 5G differently, using an average of three pricing levers such as data security, latency, and energy efficiency." 
As a result, a full 86% of CSPs surveyed said they planned to upgrade or replace their existing charging systems in the next 18 months, adding yet more complexity to an already multi-faceted and expensive process. 
On average, each CSP surveyed by Oracle planned to release three new 5G-enabled services in the near future. 
The specific applications ranged from mobile broadband to smart home, mobile gaming, retail, and live entertainment offerings. However, the report notes that a significant proportion of the CSPs surveyed "feel ill-equipped to meet the performance and monetisation needs of 5G and are concerned how their dated technology will impact customer experience." 
An earlier report from IBM echoed Oracle's recent findings, noting that the "communications industry is in the throes of a digital shake up, as over the top (OTT) digital giants and new startups upset the status quo." IBM's experts also found that, while 5G (and the growth of OTT competition) presently opportunity and challenge in equal measure, they added that "telecom companies can overcome disruption with personalisation and ecosystem partnerships that will reinvent the customer experience," but warned that change needs to happen, and happen fast, as CSPs contend with OTT competition and being "challenged to meet the increasingly high expectations of empowered—and sometimes less loyal—subscribers."