5G energy consumption could triple by 2025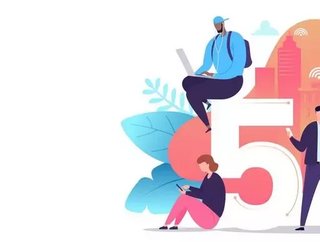 Telecoms must find sustainable solutions to the rapid adoption of 5G, says new GSMA report on green energy practices...
An estimated 3% of the world's energy is currently consumed by the telecoms industry, and this could increase three-fold by 2025 if providers don't apply energy-efficient practices, says a new report by the GSMA and ZTE.
The whitepaper on green 5G practices and energy-efficient strategies reveals several findings that indicate telecom companies actively consumed approximately 465 terawatt-hours (TWh) of renewable electricity in 2017; a figure comparable to the entire electricity consumption of France.
The new , entitled 'Green Is The New Black' outlines the principles of constructing and managing energy efficient 5G networks. Subjects covered include cost reductions, network optimisation, security, carbon emissions and performance that will be in line with directives from the 2015 Paris Climate Agreement.
The findings are in line with that predict 5G will have 2.6bn subscribers by 2025, generating 45% of the world's total mobile traffic data. By connecting with up to 65% of the globe's population in under a decade, 5G looks set to become the fastest-developing mobile communication technology ever rolled out. 
, chief executive at the UK-based Ranplan Wireless, recently told , "The onset and rollout of 5G globally could result in a potential increase in data traffic of up to a thousand times. Additionally, the infrastructure to cope with the 5G era could arguably consume up to three times as much energy."
Urgent action
The GSMA whitepaper points to climate change in the past two years and new technical developments that necessitate swift action in the telecoms industry. It states, "Urgency has grown markedly over the last two years as governments seek to garner private sector commitments towards the central objective of keeping a global temperature rise this century to a maximum of two degrees Celsius above pre-industrial levels. This implies net zero for most countries by 2050."
With 5G wireless access networks consuming the largest proportion of power to other mobile network usages, new technology in the form of 5G New Radio (NR), could be the solution.
"NR offers a significant energy-efficiency improvement per gigabyte over previous generations of mobility. However, new 5G use cases and the adoption of mmWave will require more sites and antennas. This leads to the prospect of a more efficient network that could paradoxically result in higher emissions without active intervention," the report states.
Energy reduction
According to GSMA recommendations, effective strategies to reduce the energy consumption of 5G radio access base stations include applying more efficient power solutions such as new lithium-ion batteries, rectifiers, liquid cooling, air-con systems and the simplification of site set-up.
Network planning and optimisation with an emphasis on AI solutions and RAN network equipment innovations are also advised, along with the sunsetting of legacy 2G and 3G networks.
Furthermore, ZTE recently launched a 5G energy-saving solution called in a bid to help operators realise higher energy efficiency, lower carbon footprints and achieve more sustainable growth. PowerPilot is an energy-saving, AI-based traffic load solution created evaluates service requirements in real-time and helps maximise energy efficiency in the entire network.
, Head of Research at GSMA Intelligence said, "Energy is a very large portion of the cost base for the operators, ranging from 20% to 40% of Opex across the industry. Things are moving quickly with energy efficient network technologies and a rebalancing of fuel sources towards renewables as more telcos set ambitious glidepaths towards carbon neutral and, eventually, net zero emissions. Energy and climate efforts are now very much front and centre objectives as part of doing business and not mere CSR." 
, ZTE's technical spokesperson and principal scientist of NFV/SDN products at ZTE, explained, "ZTE has always taken energy saving and consumption reduction as its responsibility, and has been committed to developing innovative technologies. By increasing technological efficiency and consumption, ZTE has worked with operators to build 5G green networks, to jointly fulfil its promise of 'Climate Action' to UN's Sustainable Development Goals (SDG)."
Tu added, "Urgency has grown markedly over the last two years as governments seek to garner private sector commitments towards the central objective of keeping a global temperature rise this century to a maximum of two degrees Celsius above pre-industrial levels. This implies net zero for most countries by 2050."