5G Core Network revenues predicted to reach $1bn in 2020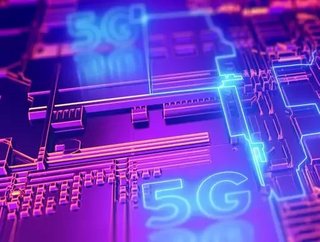 A new report suggests that the 5G Core network market will continue to experience strong revenue growth through 2020 and beyond...
The 5G Core Network market is expected to pull in revenues approaching $1bn this year.
A new report from telecom industry analyst firm Dell'Oro Group has found that the industry can expect to experience strong growth throughout 2020 and 2021, as telecom operators around the world continue to roll out and expand their 5G Core networks. 
5G Core networks experienced strong growth in Q2 2020, even in the face of continuing economic pressures from the COVID-19 crisis, and now account for a little less than 15% of all mobile core network revenues. 
"This is the first quarter where vendors started to report 5G Core revenues, and revenues came in surprisingly strong," commented David Bolan, Research Director at Dell'Oro Group. "Huawei and ZTE led the charge, making them the first and second-ranked vendors for 5G Core in 2Q20, although Mavenir also surprised with 5GC revenues." 
Bolan added that, "the ramp-up in the second half of 2020 has already begun, with T-Mobile commercially launching its 5G Standalone network in August, recognising Cisco and Nokia, as their 5G Core suppliers.
"Other service providers expected to launch nationwide 5G Standalone networks in the second half of 2020 include the three service providers in China, which named Huawei, ZTE, Ericsson and Nokia as their 5GC suppliers, and the South Korean service providers, with Ericsson, Nokia, and Samsung, widely expected to be the 5G Core suppliers."
5G Core technology, like previous generations before it, is the part of the network that . Whereas the RAN consists of cell towers, base stations, masts and other systems that connect network users to the main network, the Core is the central exchange that manages that traffic. 
5G is placing particularly complex demands upon network cores as it develops, with larger degrees of virtualisation and network slicing being seen than ever before. Paired with the widening global 5G footprint, these developments are pointing towards players in the 5G Core industry becoming increasingly essential as the decade wears on.