5.5G will be stepping stone to 6G, says Huawei executive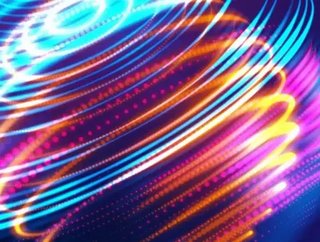 The Chinese technology company's Executive Director defines the latest innovation and its capabilities...
As the developed world races towards 5G implementation, technology leaders are already working on their next innovation. While 5G will be the major mobile communications technology until 2030 and will likely be in service until 2040, Huawei's latest buzzword in future telecoms, is 5.5g. 
An upgrade of the 5G connectivity will revolutionise communications and data transfer globally. The semi-next-generation milestone will, according to its advocates, help create a "better, intelligent world."
, Executive Director of Huawei Technologies, recently gave a keynote speech at the in Shanghai earlier this month, outlining the multinational's plans for the future of 5.5G. Wang defined the technology as an evolution of 5G that would improve real-time interactive experiences for users, enhance cellular IoT capabilities and explore new scenarios. 
He explained, "Connectivity and computing will be the building blocks of this intelligent world, and 5G will be the most critical connectivity technology. Looking ahead to 2030, cellular networks will carry more than 100bn connections, and most of them will be carried by 5G. This is orders of magnitude higher than the 1.3bn IoT connections we have today. 5G needs to keep evolving to meet the ever more diverse and complex needs of IoT across all scenarios."
IoT upgrades
Central to the 5.5G premise is the accelerated uptake of intelligent upgrades industries have adopted in the past few years and months. Wang believes the diverse range of IoT use cases will expand and change, with some use cases requiring extreme connectivity and uplink bandwidth while others will need advanced communication and sensing capabilities.
The development of 5.5G will cover three more scenarios than 5G, namely Uplink Centric Broadband Communication (UCBC), Real-Time Broadband Communication (RTBC), and Harmonised Communication and Sensing (HCS).
"Going beyond the original three application scenarios to six, 5.5G will take us beyond the Internet of Everything, enabling the intelligent Internet of Everything," said Wang.
He later noted, "5.5G is our vision for the industry. It is an enhancement and extension of the three standard 5G scenarios defined by the ITU – eMBB, mMTC, and URLLC."
, Huawei executive director and president of the carrier business group said taking 5G technology to the next stage would be crucial for industrial purposes. "Unlike consumers who care most about data speeds, industry customers have a variety of needs, and so it is crucial that carriers maximise network value by nurturing new capabilities," he said, adding, "To meet these diverse needs, the telecoms sector needs to provide fundamental network capabilities, highly reliable network services, and flexible networking solutions necessary for industrial 5G applications."
Making it happen
Wang pinpointed three areas that would drive 5G forward, realising its potential by 2030. He said stakeholders should collaborate on 5.5G within the 3GPP framework as soon as possible. He also advised that the industry should work together to drive a thriving 5.5G industry ecosystem by making the most of sub-100 GHz spectrum to provide diversified network capabilities and devices and overhaul cellular IoT.
Finally, he recommended the industry to integrate 5G into verticals to create more use cases and accelerate digital and intelligent transformation. 
The benefits
Wang also referred to five areas where 5.5g technology would make strides in connectivity, communications and the virtual experience. These are,
5.5G's UCBC will enable a 10-fold increase in uplink bandwidth which is advantageous for manufacturers who need to upload videos in machine vision and massive broadband IoT.
RTBC can provide an immersive experience because it supports large bandwidth and low communication latency. This will give users a fully true-to-life experience when they interact with the virtual world.
HCS has been created to manage autonomous driving for both cars and drones. Using bean scanning technology, HSC provides communication and sensing functions. In indoor scenarios, HCS can also provide location services.
To achieve the industry's concept, 5.5G must use more sub-100 GHz spectrum for full-band uplink and downlink decoupling and on-demand full-band carrier aggregation.
Artificial Intelligence will need to be fully integrated with 5.5G. The 5G era will see more frequency bands, and more types of devices, services, and customers than any previous generation.
Wang finished the presentation by concluding that the telecoms industry needs to be standardised and that the success of 5.5G would be the result of global partnerships. He said, "Unified standards and industry collaboration are the core DNA that shapes the success of the global wireless communications industry. The development of 5.5G requires collaboration between all parties up and down the value chain."