What's new with Android 12?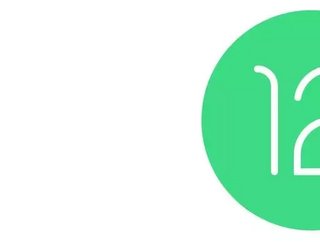 A new developer preview hints at new tools, improved security, and prioritised app compatibility...
Android dominates the global smartphone market. Google's smartphone and tablet OS is immensely popular. This year, Android OS is expected to be found in on the market, leaving 15% for Apple and a negligible slice for other operating systems. 
The latest edition, Android 12, hit beta last week, and is expected to roll out across compatible smartphones some time in September of 2021. This preview is a pared back version of the Android 12 we'll likely see coming later this year, as more features are announced and the OS' build stabilises ahead of its commercial launch. 
Nevertheless, there are a few interesting things being hinted at already. "With each version, we're working to make the OS smarter, easier to use, and better performing, with privacy and security at the core," writes Dave Burke, VP of Engineering at Android. "In Android 12 we're also working to give you new tools for building great experiences for users." 
With developers and beta testers (using Google Pixels only) already getting their hands on the latest generation of the world's most popular operating system, we've lined up a few of the most exciting changes being made across the future of Android OS.
Safer and more secure
Android 12 looks set to continue to focus on privacy and security, while increasing some of the transparency features available to users who want to know what is being done with their data and by whom. "We've added new controls over identifiers that can be used for tracking, safer defaults for app components, and more," added Burke in a note to developers. 
UX tools
The update is also pushing some sweeping quality of life updates designed to benefit the user experience, including compatible media transcoding to support devices with cameras that capture images and video in HEVC format, transcoding that media into a widely available format like AVC. "You can opt-in to use the transcoding service by just declaring the media formats that your apps don't support," says Burke. "For developers, we strongly recommend that your apps support HEVC, and if that's not possible, enable compatible media transcoding." 
The UX updates are also introducing AVIF image type support (a file type with better compression and image quality compared to more commonly used formats like JPEGS), rich content insertion (a unified API that lets users drag and drop, or copy and paste rich content like videos and gifs into apps), audio coupled haptic effects (think the vibrations in your console controller that accompany loud sounds) which developers can add to their apps, and better support for multi-channel audio. 
Android 12 also claims to fix a lot of the teething problems with the gesture controls that have persisted since their launch with Android 10. AI is being used to protect against accidental gestures, something which Burke hopes will ensure "gesture navigation is easier and more consistent, for example when watching a video, reading a book, or playing a game." 
New look Android
Lastly, it wouldn't be a major Android release without a nipped, tucked and otherwise subtly gussied up UI. Notification updates have gotten a redesign, as well as the incidental animations for transitions between different menus and areas of the OS. 
At the same time, Android is looking to speed up app launch times and other navigation around third party apps by killing a practice called trampolining. Basically, when you click on an app icon, rather than just starting up, many developers us an intermediary broadcast receiver or service, which is easier to do but slows down the launch process, or lengthens the time between clicking on a notification and arriving in the app. 
As of Android 12, trampolines are effectively blocked. "Notification trampolines can cause significant delays and affect the user experience. To keep notifications responsive, Android 12 will block notification trampolines by preventing them from launching their target Activities, and we're asking developers to migrate away from this pattern," says Burke.