The third party virtual assistant roundup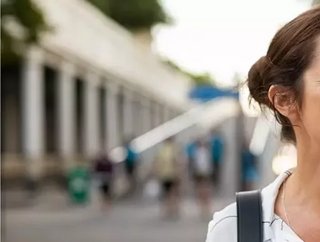 A look at some of the best third-party virtual assistants on the market today...
Since the launch of Apple's Siri, the world's , in 2011, tech companies around the world have been developing smarter and smarter ways to redefine our relationships with our smartphones.
Advances in technologies like AI, natural language processing (NLP) and machine learning have radically improved the utility of the virtual assistants that these days come as standard in the vast majority of mobile devices. Increased options for customisation and expanded integration with third-party apps means that - far from the awkward tool for finding nearby gas station bathrooms it once was - virtual assistant technology is a whole new gateway into the digital world. 
My Google Assistant is programmed to wake me up in the morning with three chimes of a Star Trek intercom. Then, when I say good morning, it raises my brightness, takes my phone off silent, reads me my calendar appointments, plays the morning briefings from TechCrunch and the BBC, and then reads me a charmingly robotic version of from the first scene in Aliens. Just another glorious day in the Corps, sweethearts. 
"Hey Google, have you ever been mistaken for a man?" "No, have you?" 
The most well-known virtual assistants, Siri, Google Assistant, Alexa and Cortana, are all published by major tech manufacturers and typically come as pre-installed software on their proprietary devices. Google Assistant is linked to Android, Siri to Apple, Bixby to Samsung, etc. It makes sense. Developing an AI and machine learning-powered natural language processing personality with a diverse range of functions is no mean feat. However, the biggest players aren't the only ones in the game. 
This week, we're going to be taking a look at some of the best third-party virtual assistants on the market today. Starting with… 
Amazon Alexa
Probably the best known personal assistant outside of Siri, is most widely used in the company's smart home speakers and Kindle products. It has led the way in terms of introducing the average consumer to the potential of a smart, connected home. Alexa can turn on lights, play music, order takeout food.. All using voice commands. 
Alexa on Android is probably a good choice only for people with other Amazon devices in their house. It makes for a fantastic universal remote and integrates easily with participating products. However, if you're not looking to connect to your robot dishwasher or control the pulses on your futuristic Christmas lights, you might be better off going with something else, or just sticking with Google Assistant. 
Superhuman
Modern professionals spend hours every week sorting through emails, sifting out the spam and figuring out what to pay attention to. is an email client available on iOS, Android and desktop that offers AI-powered "email triage". Essentially, it sniffs out and flags emails that may require immediate attention, like a reverse spam filter. It's also got a very pretty front end, with a very minimalist design. Although this isn't a one-stop-shop virtual assistant, Superhuman is still a great way to feel like there's someone in your corner screening your calls. 
Robin
An early challenger to Siri, has been around for almost a decade now and has some pretty slick functionality. In addition to being able to send SMS messages, make phone calls, and check the web for traffic alerts and free parking, it also responds to some gesture controls, which makes it great while driving. 
Hound
Pretty much all virtual assistant are capable of doing a quick web search and, increasingly, are able to pull out relevant information in a digestible format. One of the better services for this is Hound. An offering from startup success story SoundHound, the Hound assistant integrates really well with loads of third party apps in order to better mine them for information. It can grab stock prices and analysis from xignite, game day stats from SportRadar, book flights and hotels via Expedia, and more. The app's Deep Meaning Understanding engine allows users to ask multiple questions at once, and Hound will filter the results accordingly. You can also set custom "wake words", so you can look your boss dead in the eye as you shout "Go Go Gadget, work nonsense" at your phone to open the quarterly reports. Just a thought.