The end of an era: Apple to stop production of the iPod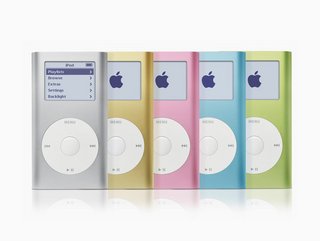 After twenty years, Apple has announced it will be discontinuing production of the iPod, the music device that introduced many consumers to the brand
Apple has announced it is pulling the plug on a music icon: the iPod. First introduced more than two decades ago, the device has been quoted to have "revolutionised the music industry", and was one of the products that introduced many consumers to the brand.
In recent years, the company has integrated its music library into its other products, such as the iPhone, Apple Watch, iPad, and Mac, and will continue to do so in the future. "Today, the spirit of iPod lives on," said Greg Joswiak, Senior Vice president of Worldwide Marketing.
Discussing the importance of the music industry to Apple's brand, he added it "has always been part of our core at Apple, and bringing it to hundreds of millions of users in the way iPod did impacted more than just the music industry — it also redefined how music is discovered, listened to, and shared."
The tech giant says that the iPhone still remains the best way to listen to music, despite it being offered on its other products, and its Apple Music platform provides customers with access to more than 90 million songs and over 30,000 playlists.
Apple says that customers will still be able to purchase its latest iteration of the device - the iPod Touch through its website, as well as in store whilst supplies last.
The iPod: A brief history
MP3 players have been around since the mid-1990s. However, Apple saw flaws in them, namely that they were either "too big and clunky" or "too small", and that, in their opinion, memory-based players couldn't store enough songs. So the then-CEO Steve Jobs decided to produce his own, and came up with the iPod in October 2001.
Priced at US$399, the iPod has been described as the device that "revolutionised music", becoming the first MP3 player to store up to 1,000 songs. Between 2001 and 2022 - a span of just over two decades - Apple sold more than 450mn iPods, 2mn of which had been purchased within the first three years.
Over its 21-year life, it received several upgrades. 2002 saw the launch of the 2G version, which was then followed by 3G a year later. Then came the iPod Mini, iPod Photo, and iPod 4G in 2004. The company also made a small version called the Nano in 2005, as well as the screenless Shuffle.
In 2006, Apple released the 80GB iPod, its largest yet of the time, which offered upgrades such as a longer battery life and the ability to watch films reminiscent of the iPad. Fast-forward to today, after having gone through yet more updates and changes with special versions such as the iPod RED edition, we reach the iPod Touch, which features a retina display and looks more akin to an iPhone than the original 2001 concept. But as the company blends the world of music into its other products, the end of the iPod is here.
Image: Apple