Portless smartphones set to trend in 2021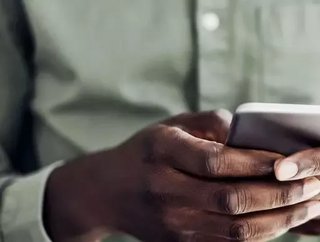 Smartphone design is expected to get even sleeker with a rumour that iPhone will launch a portless device next year...
Portless smartphones are predicted to trend in 2021, with leaks suggesting Apple will debut its first seamless handset.
Portless smartphones aren't a new idea. The Chinese communication technology company Vivo launched the concept model Apex 2020 in February of this year, and the Meizu Zero - another portless concept smartphone from China - was first unveiled in March 2019.
But so far, the completely portless smartphone is yet to go mainstream, possibly because the technical challenges involved are proving difficult to overcome. 
Currently, smartphones use wires for three main purposes, namely charging, data transfer and audio output. Though all these features have wireless solutions, they are currently more expensive to utilise and therefore have not had a massive uptake. 
Charging
When wireless chargers first appeared on the market, they were expensive and inefficient. Only a smattering of smartphone models were compatible with them and the charge time was slow. Apple delayed launching a satisfactory wireless charging device, having cancelled the introduction of the fated AirPower charging mat in March 2019, because they felt it didn't deliver a satisfactory result. The MagSafe charger which is suitable for iPhone 12 models was only launched on Oct 13th.  
However, mobile tech development moves quickly and wireless charging can now match wired charging speeds. For example, the Xiaomi recently unveiled its 30W wireless charging tech. Called the Mi Charge Turbo, it can deliver a full charge on a 4,000mAh battery in under 70 minutes.
Bloomberg reported last year that Apple will be taking the unusual step of removing the charging devices from new handsets. The tech giant claims this has more to do with sustainability and preventing e-waste than cutting costs. However, such a move may well delay the uptake of mainstream wireless charging. 
Prominent leakster Jon Prosser has also hinted on Twitter that Apple is planning to eradicate its lightning cable in future-gen iPhones, saying the company will not use the USB-C, despite the EU's latest regulations on phone charging. 
Cloud
Until recently, cloud storage was not so accessible to mobile users, so the USB ports were essential for the transfer of data from device to device. But today, cloud storage is more readily available and data costs are becoming more affordable. However, it's not currently a universal option as developing countries that lack high-speed data services and suffer more data breaches, cannot rely on the cloud for back-up. Transferring speeds are also faster via a wire, thus maintaining USB port popularity.  
Audio
Though iPhone took an unprecedented move by eradicating the phone jack on its devices in 2016 and reaped criticism for it, many other brands hence followed suit. But practically speaking, wired headphones are much cheaper than the current blue-tooth alternatives, so headphone ports also remain popular. However, Air Pods and other wireless headsets are now far more mainstream.
Put succinctly by , research director, consumer platforms and devices at GlobalData, to , "Designers dream of clean, port-free lines, but smartphones need to live in the real world, where consumers cannot always expect wireless connections. The loss of the headphone jack at least can be countered by dongles, but until wireless charging spots are ubiquitous, asking consumers to go without a charging cable — which is also used for data transfer and other purposes — simply is not practical."
SIM
And of course, where does the SIM fit into the portless device? Embedded SIMs are currently available in a number of new devices, including the Google Pixel 3 and 3 XL and all of Apple's latest iPhones – namely the iPhone XS and iPhone XS Max and iPhone XR. But these devices also come with traditional SIMs as back-ups. Though developers deny there is no more chance of your eSIM being hacked than your SIM card, suspicion still surrounds the concept of the embedded programmable SIM.
But practicalities get over-ridden by trends and the portless smartphone will arrive soon enough. Wireless charging pads in public spaces and cars will need to be implemented, or the technology will remain niche. And unless devices are shipped with a charger, users will continue to rely on their plug-in versions, which will further slow the trend.