Meet Samsung's latest rugged phone: the XCover 5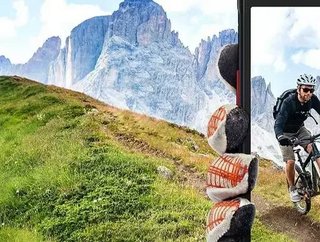 A mixture of military-grade durability and compact design make the Samsung XCover 5 a contender for the best rugged phone Samsung has released to date...
This week, Samsung announced the latest entrant into the world of ruggedized smartphones. Mixing military-grade durability with a compact, business-focused design, the XCover 5 promises to be a winning option for professionals whose work takes them into the field on a regular basis. 
"At Samsung, we are rapidly investing in technology that delivers efficiency and durability for field and factory-focused businesses as they become increasingly mobile," said Mark Notton, Senior Director of Mobile Product Portfolio at Samsung Electronics Europe. 
"The Galaxy XCover 5 is a device that addresses the challenges employers in the field often face, from ensuring protection of sensitive material to durable use in any environment. Whether on the factory floor or in extreme heat, rain or snow in outdoor conditions – it can keep up with the demands of the job, while improving productivity and increasing collaboration to make day-to-day work easier and more efficient."
Equipped with enhanced shock absorption technology capable of withstanding drops of up to 1.5 metres (not the most durable device on the market but comfortably within the standards for ruggedized smartphones, and good for a device that packs as much functionalist as the XCover 5) and IP68-rated dust and water resistance, which means the device can be submerged in water for more than 30 minutes without being damaged, the XCover 5 should suit the needs of users who work in industrial and construction environments perfectly. 
Courtesy of Samsung Electronics
It also has a replaceable battery, which allows it an extended range of life away from a charging port. When the time comes to charge it, the XCover 5 also sports 15W fast charging. Again, not top of the line compared to flagship devices, but a decidedly premium feature in a rugged phone.  
In terms of digital durability, the XCover 5 is also equipped with stronger cybersecurity measures than the average handset, packing Samsung Knox, the company's "defense-grade security platform offering true end-to-end protection with security embedded across every single layer of the device, from the chip all the way up to the apps." 
Under the hood, the XCover 5 is packing Samsung's own chipset, the Exynos 850, which is backed up with 4GB of RAM and 64GB of internal storage. This means its performance isn't up to par with the non-ruggedized handsets you can buy, but nevertheless strikes a nice balance between survivability and speed. 
The device will be available from March 21 across Asia, Europe and Latin America.