Leica leaves Huawei in search of new smartphone partnership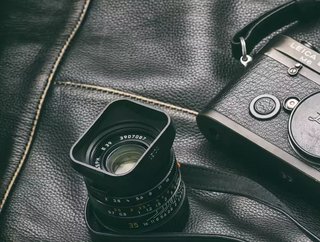 Leica has announced its partnership with Huawei is to end, leading the camera manufacturer to look for a new smartphone collaboration.
Leica has announced it is to cut ties with the Chinese smartphone manufacturer Huawei after a five-year partnership with the company. 
The German camera and lens manufacturer has said that the upcoming Huawei P50 series will be the final project for both companies before it looks for a new partner. 
Since it was formed in 2016 the Huawei-Leica partnership has seen the creation of several smartphones from the first P9 Series to the P10 and, more recently, the P30, P40, and the final P50 series. While an exact release date is unknown, it is rumoured that the P50 will be released in June this year at a price of around US$900.
Xiaomi, Honor, and sharp rumoured to be likely candidates 
At present, no official announcement has been made as to which company Leica will be collaborating with next. However, the company does have a few options. The Japanese electronics company Sharp has hinted at an alliance with Leica for the release of their Aquos R6 series. 
According to one source on Twitter, the camera system on the back of the R6, which consists of a large sensor, is reportedly co-engineered with Leica. However, official evidence of that claim is as yet unseen. 
Another potential partner for the company is the Chinese smartphone manufacturer Honor, which produces a range of handsets including the Honor 9, the View 10, and the 20 Pro. Honor also recently split from a smartphone partnership in November last year, when it was announced that it was to part ways with Huawei in favour of Qualcomm to produce a Snapdragon 888 smartphone as part of its Magic series. 
George Zhao, Chief Executive Officer of Honor described the separation, saying it had been "done in a very respectful manner". As well as smartphones, the company is also producing its 'Magicbook' laptops. 
Xiaomi is another potential avenue for a Leica collaboration with several sources believing that they are looking to improve their camera systems. Currently, the manufacturer is using camera technology from Sony for its phones, while the lenses are developed by Hasselblad. 
As a result, it seems likely that any one of these companies will collaborate with Leica in the future.