Huawei launches new folding phone, the Mate X2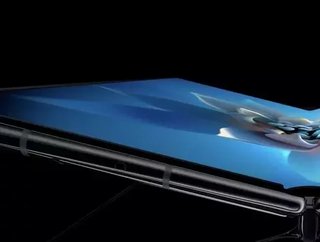 Huawei's third folding phone, the Mate X2, is only being released in China, as ongoing sanctions see the brand's market share plummet overseas...
Huawei has released a new folding smartphone. on Monday, the Mate X2 is an impressive piece of kit, with an 8 inch display, cameras made in collaboration with Leica, and an eye-watering $2,785 price tag. 
However, in the face of ongoing sanctions by the US government, which have seen Huawei struggle with component shortages and a lack of access to Google services, Huawei has announced that its latest device will only be available to consumers in China. 
At the launch of the Mate X2, Richard Yu, CEO of Huawei's consumer business group, called 2020 a particularly challenging and extraordinary year for the company. "We found ourselves simultaneously attacked by the COVID-19 pandemic and the second and third rounds of US sanctions," he said onstage, standing in front of a backdrop of tranquil water and autumnal foliage, themselves a poignant metaphor for the coming fall of Huawei's own ambitions as a global smartphone leader. 
Yu's speech was a defiant one. "With your support, we have faced down these challenges and forged ahead, continuing our development… We are still comfortably outperforming our competitors" he said, fists clenched. The event continued, dotted with an equal number of references to Huawei's domination of its home market and the continuing influence of US sanctions abroad, as well as a moment where Yu opened the Mate X2's rear folding stand, balancing on his palm and marvelling, repeating the word "cool" in louder and louder tones. 
The Mate X2 is undeniably a cool phone, and would probably stand a chance of competing with the , and whatever folding device for release next year. However, its domestic-only release (not to mention the ridiculous price tag) means it will likely never get the chance. 
The move may point the way forward for the beleaguered Chinese giant. Just a few short years ago, Huawei was the world's leading supplier of smartphones, operating in direct competition with Samsung and Apple. The company's placement on the US export blacklist cut it off from installing Google services on its devices, and severely disrupted its supply chain, which relied heavily on US-made chips supplied by Qualcomm. 
As a result, Huawei dropped down to sixth place in 2020's rankings of smartphone sales and was off its budget subsidiary Honor late last year. While it maintains its lead in the Chinese market for both smartphones and wearable devices, unencumbered younger brands like Realme and Vivo are eagerly gobbling up its market share. 
It's hard to see how the Mate X2 is going to change any of this. The launch is, more than anything, a technical demonstration of Huawei's abilities to make premium phones, perhaps , Mate and P brands some time in the near future. 
Some analysts pointed towards a Biden presidency as a glimmer of hope for Huawei and other Chinese firms languishing in supply chain hell. However, Ren Zhengfei, Huawei's Founder and CEO, said in a recent press conference that , and the company's strategy going forward - including diversification into - is likely to reflect that assumption. "I won't say it's impossible, but it's extremely unlikely. We basically aren't considering it a possibility," said Zhengfei earlier this month.