Q&A: Miquel Ballester on making a sustainable, modular phone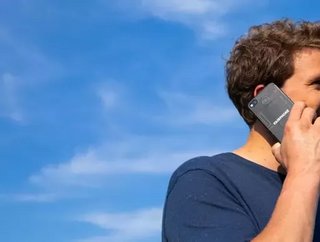 Miquel Ballester, Design Lead and Co-Founder of Fairphone, talks sustainability in the modern smartphone manufacturing process...
Fairphone, a Netherlands-based smartphone manufacturer, is working to change the way we consume and own smartphone technology. Every year, more than 1bn cell phoens are sold worldwide, with most handsets bought to replace a device that is still functional. Fairphone, using a cocktail of sustainable sourcing, ethical practices and revolutionary modular designs, are working to alter that state of affairs. 
What follows is an excerpt from a conversation we had with Miquel Ballester, the Design Lead and Co-Founder of Fairphone.   
Image courtesy of Fairphone
What are some of the major sustainability issues inherent to the smartphone industry today?
One of the major issues inherent to the smartphone industry today is its complex global supply chain. Making fair electronics involves tackling issues that cannot be changed overnight. It involves competition, globalisation,and division of labor: these are complicated, interconnected systems.
In an economy that is based on consumption and product replacement it is challenging making long-lasting products. A whole chain of suppliers needs to change mindset and produce parts that support this longevity. Another major issue is in collection for reuse and recycling, as smartphones are small devices that are easily left behind. Furthermore, recycling products is difficult when often they have not been designed with that in mind. Recycling takes a lot of energy and not all materials are recoverable with current technologies. Most devices are replaced when they are still working or when they require relatively easy repairs - such as batteries and screens. It is the cumulative result of business strategies that don't take product longevity into consideration.
What is e-waste, and how much of a problem does it pose for our planet?
When consumers buy a new mobile phone, the old one is often quickly forgotten, abandoned in a drawer somewhere in the house. Some of these phones are properly discarded, but others may end up in landfills or are recycled in locations with dangerous working conditions - becoming e-waste (electronic waste).
The current consumer (and industry) mindset means that 1.4 billion mobile phones are sold every year – often replacing a device that still works just fine. Today, people only keep their phones on average for 2-3 years, and less than 5% of the materials used can be recovered for reuse. This behavior contributes to the issue of e-waste, which is the fastest growing waste stream worldwide. Excessive consumption also puts a strain on natural resources, and contributes to the ongoing social and environmental issues in every part of the supply chain, from the mines to the factories.
How can phone manufacturers reduce e-waste and help create a more circular manufacturing process?
Phone manufacturers should focus on eco-design which is not only about energy efficiency, it's about resource and material efficiency as well (specifically spare parts) and potentially about producing less in general.
At Fairphone, we lead by example and we are working to reduce e-waste from a variety of angles, including designing our phones to last longer and be easier to repair and dismantle. But we're also encouraging consumers to send back their old phones, as well as supporting the collection of scrap phones in Africa for safe recycling.
Modularity has proven itself by saving resources and emissions, as well as improving repairability and recyclability. With the Fairphone 3 and Fairphone 3+, we've taken big steps forward with modularity to improve the performance of the phone and the user experience and materials. The Fairphone 3+ has 7 modules to support better repairability of specific components. We also build a whole ecosystem to encourage users to keep their device for longer (such as software updates).
Watch out for the full report on Fairphone's sustainable, modular smartphone revolution in an upcoming issue of Mobile World Magazine.