O2:How digital technology is driving telecoms transformation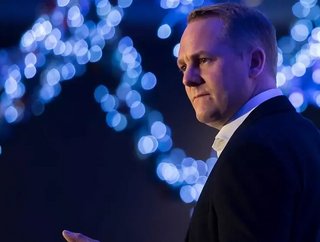 Ant Morse, Head of Digital Solutions at O2 (Telefonica UK), discusses digital transformation in telecoms and the potential impact of 5G...
One innovation is perhaps more synonymous with the way in which technology has changed our lives than any other: the mobile phone. Whilst the acceleration of digital transformation over the last decade or more has left few industries untouched, the mobile phone and the telecoms industry more broadly, continues to play a central role in this. Our smartphones are our 24/7 access to the internet; they allow us to shop, to exchange money or organise mortgages or loans; and, more recently, they have allowed us to continue working despite the disruption caused by the global COVID-19 pandemic. 
"The one constant in our industry is change," says Ant Morse, Head of Digital Solutions at O2 (Telefonica UK). Morse is a highly experienced digital leader in the telecommunications industry. Having spent more than quarter of a century with the telecoms giant - through its previous iterations as Cellnet, BT and O2 - he is passionate about how digital technologies and trends can change the way in which we live our lives and works to bring value and support through innovation to customers' digital business journeys. 
He is also a strong proponent of the influence of the mobile phone, albeit, he admits, with 'unashamed bias'. "Some would suggest that we are a little too addicted to our devices, but the mobile phone started it all - the reality is that it's the zeitgeist of our time," Morse explains. "I think that most would agree that the introduction and progress of the internet has perhaps had the greatest impact on our lives. However, the progress of the mobile phone during that time - from the basic product to the incredibly powerful devices we now carry everywhere in our pocket - has seen it not only become our access point or window to the internet, but also the remote control to our ever-increasing digital lives.
"The global adoption has been a by-product of innovation and consumer adoption," Morse continues. "Devices that 'just work' easily and intuitively resulted in mass adoption across every age range. On top of that, innovative new applications across a host of areas, from news through to social media, firmly established adoption further."
In many ways the mobile phone is the public face of telecoms digital transformation. But, like other sectors, the industry has embraced innovative and new technologies, such as IoT, cloud and, more recently, 5G and harnessed them to deliver a more customer-centric, connected way to work and play. Morse currently leads the digital solutions team at Telefonica Enterprise and MNC, the dedicated business-focused arm of the global integrated telecoms company that delivers digital solutions such as cloud and security and telecommunications services to help customers realise the possibilities of technology. 
As such, digital transformation is Morse's bread and butter. However, far from using the phrase as a buzzword or at veneer level, he believes it important to explore what it means in practical terms. "Some look at digital transformation as a transition from a manual process to a digital service, for example," he explains. "In my opinion, that's digital progress rather than transformation. The latter, for me, is in the introduction and use of digital solutions that bring positive change to how an organisation works, both as a business internally, and more importantly, how it services its customers. You can see the impact of such transformation and disruption across nearly every industry, from retail through to how we book a cab or use room share services instead of a hotel."
Morse is keen to reiterate that true digital transformation should be considered across every business function, not merely in how it impacts or changes existing services. This, he adds, is his focus at Telefonica: " Our broad and progressive portfolio lets us support transformation at the customer's pace, whether that's optimising their current solutions or deploying new innovative solutions. We do that with our expertise, advice, guidance and support. The real key to supporting true transformation, however, is to take it more broadly than our portfolio. For example, we consider the impacts of innovation, future trends and so forth - it makes for a pretty impressive outcome."
Specifically around enterprise customers, Morse explains that digital transformation has honed what is required from a telecommunications provider. "The role of the CIO and IT team in general has changed considerably," he notes. "It's progressed from keeping the lights on, driving efficiency and keeping up to date with the latest innovations to now also having to consider the risk of digital disruption and disintermediation from new entrants and innovators. It's become a critical and pivotal part of every organisation and the suppliers supporting those roles have also had to adapt. From my perspective, the key areas in that regards are providing the right advice beyond the basics of the service, delivering end-to-end solutions that go beyond supplying devices to integration and deployment."
While service is, naturally, a crucial element of that transformation it is, and continues to be, dominated by innovations in relevant technology. Morse points to several key digital trends that are driving change across the sector, including unified communications and collaboration (UC&C) services, AI, the growth of voice assisted technology and extended reality (see box out for more details). 
Of course, much has also been made of the potential that lies in the rollout of 5G, particularly with regards to how it may change the way in which businesses and organisations are able to employ innovative technologies to their advantage. "It will play a vital role in progressing a number of services and solutions like video calls, where low latency will enable real-time, ultra-high definition calls that allow us to better read the emotion on our faces, or speak with a doctor in real-time. It's already enabling surgeons to carry out remote operations worldwide, for example.
"5G will also bring innovation and progress to smart cities and the wider world of IoT," he continues. "With its ultra-low latency, faster speeds and new capabilities, it's completely different to anything we've seen before, giving it the potential to transform the way businesses operate, the way they engage, empower and communicate with their people and how they serve their customers. The greater speed of 5G will let us do everything we do, but faster - it will improve communications between remote workers, introduce new possibilities such as 3D holographic calls or augmented (AR) or virtual reality (VR) that educates and informs in new and exciting ways, and it will enable the creation of immersive new experiences. It's an exciting technology for our industry and has the potential to deliver incredible transformation across several industries."
The potential of new and innovative technologies like 5G should not be understated. However, beyond the impact to his and his customers' industries, Morse anticipates the potential transformation to be even greater. "I think we are now at a point where digital technology is progressing far beyond solving basic problems to bringing incredible change to our lives - even changing the course of our lives entirely."
There are, he affirms, three key areas in which this change may be evidenced: the current, the mid-term and the long term. In the former, Morse points to the way in which technology has helped countless people to transition to a working from home environment and organisations to mitigate the impact that COVID-19 has had. The same tools, he adds, have changed our personal lives too, as video calls replace long days of travelling, allow us to still partake in gym classes, learn new skills online or use digital health technology far more effectively and proactively in terms of our lifestyle choices. 
In the mid term, Morse explains that "as AI technology progresses in managing projects and workflow tasks, we will see the growth of the gig economy and people will look to work for organisations that provide output-based measures utilising technology to work more efficiently, or for a range of organisations at the same time. With a longer term projection, Morse predicts the rise of the 'personal digital assistant', our very own digital organiser that will pull together a wide range of digital services to support our lives. 
"This could range from automatically setting your alarm clock based on your day ahead, including booking your train or uber, through to a voice assistant talking you through your schedule as you take your morning shower and asking for your preference for dinner while simultaneously reordering your food supplies," he explains. "The constant and exciting part of this industry is changing and I know that to some this could sound a little far-fetched, but true innovation occurs when technology solves a problem. After all, our lives are complicated enough in the modern world - a little more digital assistance might not be such a bad thing."