Boeing joins alliance to standardise inflight connectivity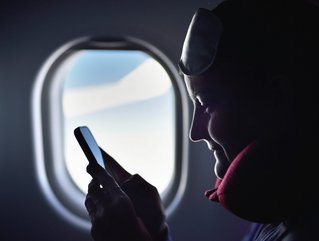 Aircraft manufacturer Boeing has joined a collaborative group, which includes Bharti Airtel, to standardise mobile connectivity on flights
Aircraft Manufacturer Boeing has joined a base of companies across the airline and communications industries including Alaska Airlines, JetBlue, Panasonic Avionics Corporation, Safran, and Riverbed Technology as part of Seamless Air Alliance, a collaborative group aimed at solving issues of inflight mobile connectivity, as well as standardising it.
The alliance was founded by Airbus, Delta, OneWeb and Bharti Airtel. Jack Mandala, CEO of Seamless Air Alliance, said: "We are particularly excited to have new airline members join the alliance. Ultimately, it is the airlines who will carry the torch for the implementation of any global standards for inflight connectivity.
"The Seamless Air Alliance is where industry players come together to drive the metrics and standards needed to deliver on the connectivity experience passengers have been craving," he said.
David Scotland, principal product manager for inflight entertainment & connectivity at Alaska Airlines, said: "Our guests are returning to our flights with the expectation that they'll be able to complete the same tasks they do on the ground while in the air.
"At Alaska, we're passionate about continuing to elevate the guest experience and excited by the work Seamless Air Alliance is doing to help push the industry ahead and set end-user standards of performance versus the more primitive hardware-based metrics that ignore the end-user's expectation."
Launching Seamless Release 3
Last year, the Seamless Air Alliance launched Seamless Release 3 (SR3), an automatic control system that compares QoS, QoE, and user experience (UX) measures users' Inflight Connectivity (IFC) experience. The group claims that any difference is used to adjust network resources to achieve the desired IFC experience, with minimum resources, in a closed-loop manner.
In total 46 industry participants carried out the work to complete SR3. In addition to development of a new closed-loop transfer function, the group defined 96 new IFC measures that advance the management and control of inflight connectivity.
At the time of the news, Gordon Shelhon, Senior Technology Manager at American Airlines said, "This release is taking a huge step forward. I look forward to IFC vendors' support of this solution. It will be a game changer for suppliers and their customers."