Revolutionising business operations with generative AI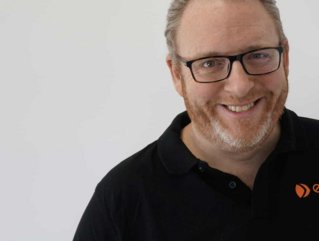 Kit Cox, Founder of Enate
Kit Cox, Founder of SaaS orchestration platform Enate talks to Mobile Magazine about his career so far and shares his takes on generative AI
An entrepreneur with experience in the BPO and technology industries, Kit Cox started his career as a manufacturing engineer and moved into software development.
Now working in the software development space, Cox and his company Enate is working to ensure the smooth operation of other people's businesses - as well as Enate itself - through a digital lens.
Here, Cox speaks with Mobile Magazine about his career so far and the impact generative AI is having on the industry - and what could be on the horizon.

Hi, Kit! Please introduce yourself, your role and your career to date
My name is Kit Cox, and I'm the Founder of Enate - a SaaS orchestration platform designed to help businesses run operations smoothly. From a young age, my passion for technology grew and I began coding at the age of 10 using the BBC Bitesize platform. This initial interest in automation set the foundation for my journey. As an Engineer by profession, I merge my manufacturing mindset with the realm of services, constructing solutions for intricate predicaments. In 2015 as the automation market grew, I saw the need for people and bots to work together more effectively.
At Enate, we have built a SaaS platform that really enables businesses to get their operational ducks in a row, giving them full visibility over their end-to-end processes so they can see where the gaps and bottlenecks are, streamline processes and deliver work on time. We've recently also integrated AI capabilities to enable service teams to slash the time spent on manual, repetitive tasks like email triage and sentiment analysis, and spend more time on value-added work like customer success.
What is Enate and what sets it apart from competitors?
Enate is an orchestration platform. This essentially means that we let businesses manage the flow of all work in an operation between humans and digital teams. Whether it's emails, tickets, cases, or communication, teams can manage everything using one centralised platform, and it gives leaders full visibility of the bigger picture so they never miss deadlines and can make improvements.
As the category orchestration is relatively new, there is still some confusion around what it can solve. Some mistake it for a workflow tool like Monday or an AI tool like Pega, but it's more holistic than that. It's a solution that streamlines work, manages a hybrid workforce, and helps you to automate repetitive tasks to improve customer and employee satisfaction.
What sets us apart is our speed, flexibility and price point. We can onboard businesses in 4 weeks (others take 6 months - year), we can flex to the needs of our customers, and we are much more affordable. More education is needed as new players enter the market and businesses explore the benefits of orchestration.
What do you see the future of Enate looking like as AI's adoption grows?
At Enate, our mission is to help businesses run operations smoothly and work smarter and faster by leveraging the latest technology. We've recognised an opportunity to integrate large language models within the Enate platform which enables businesses to use AI in operations, in a way that's never been done before. Operations sit in end-to- end processes and to plug AI in, you typically need to spend vast sums of money purchasing, training and testing AI to solve your specific use case. That is, until now.
Powered by GPT-4, EnateAI can automatically perform sentiment analysis and email triage, removing the need for complex machine learning modelling and expensive third party vendor costs. We also deliver 90% accuracy compared with traditional vendors which usually only reach 70% accuracy. The first iteration of EnateAI focuses on email triage, sentiment analysis, data extraction and thank you patterns pertaining to email communication, but as time goes on we will expand across the entire service orchestration mix. We are excited to slash the time spent on manual, repetitive tasks and help people focus on value-added work which is not to service the customer, but to delight the customer.
What is the reality of job losses to AI?
When it comes to the economy, it's likely that certain occupations will cease to exist and certain roles will face disruption. It would be irresponsible to be the Founder of a technology company and claim that jobs won't be affected. It's undeniable that there will be an impact, and it's crucial for us to provide support to individuals during this transition. We should not endorse those who display a nonchalant attitude towards job losses - we are literally talking about people's lives here.
Having said that, it's important to remember that throughout history, technology has consistently eliminated and created jobs. The positive aspect is that at present, there is a surplus of job opportunities that surpass the available workforce. Machines can only replace a limited number of tasks; human presence is still essential. However, it's evident that as a society, we need to enhance productivity in the market to improve the functioning of the economy, and AI can assist in fulfilling that objective. Rather than complete replacement, there will be many, many jobs that are AI-enabled rather than replaced.
What should businesses consider before implementing AI and automation within their workplaces?
In order to train and utilise AI models effectively, data sharing is a necessary component. Begin by gaining a comprehensive understanding of your data management rules. It's crucial to establish clear guidelines that stipulate which data can and cannot be shared with both public and private AI models. Ensure that your entire team is well-informed about these rules and consistently adheres to them. It's important to determine the organisation's stance on using its data to train other models. To ensure AI safety, it may even be advisable to designate a responsible individual within your business. The need for a Chief AI Officer is becoming increasingly evident, as organisations that are committed to leveraging AI on a significant scale require a specialised skill set in this domain.
You can read more insights from Cox and his takes on the issue of GenAI in the upcoming September edition of Mobile Magazine.
******
For more insights into the world of Mobile - check out the latest edition of Mobile Magazine and be sure to follow us on LinkedIn & Twitter.
Other magazines that may be of interest - Data Centre Magazine.
Please also check out our upcoming event - Cloud and 5G LIVE on October 11 and 12 2023.
******
BizClik is a global provider of B2B digital media platforms that cover Executive Communities for CEOs, CFOs, CMOs, Sustainability leaders, Procurement & Supply Chain leaders, Technology & AI leaders, Cyber leaders, FinTech & InsurTech leaders as well as covering industries such as Manufacturing, Mining, Energy, EV, Construction, Healthcare and Food.
BizClik – based in London, Dubai, and New York – offers services such as content creation, advertising & sponsorship solutions, webinars & events.