Top 10: Sustainable telcos and ESG strategies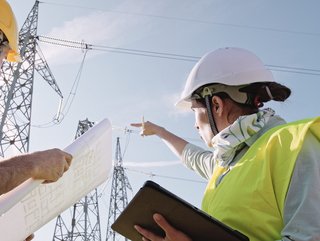 Mobile Magazine considers some of the highest performing and best rated telco companies that are committed to sustainability
Mobile Magazine considers some of the highest performing telcos that excel in their sustainability practices and ESG strategies
Telcos are continuing to drive change across the industry with greater environmental, social, and corporate governance (ESG) strategies in place to mitigate environmental impact. Investing in ESG strategies and more renewable energy sources, such as wind or solar power, are ways that telecom companies can seek to reduce their carbon footprint and therefore rely on fossil fuels less.
Mobile Magazine considers some of the highest performing and best rated telco companies that are committed to sustainability as well as ESG strategies like automation and low range, low power (LoRA) networks to prevent the future of the telecoms industry from negatively impacting the environment moving forward.
KPN is a telecommunications company based in the Netherlands and has been celebrated for its sustainability reporting. The company has always been committed to sustainability, having used green electricity since 2011 and having been carbon neutral since 2015.
The company's technology is an important tool for helping existing processes run smarter and more efficiently, further reducing costs and saving energy. It has developed its own LoRa network which allows devices to communicate with each other. Annually, the company aims to save cities thousands of unnecessary kilometres and therefore also reduce CO2 emissions.
StarHub is a leading company in Singapore that delivers world-class communications, entertainment and digital solutions. With its extensive fibre and wireless infrastructure and global partnerships, the company aims to bring people, homes and enterprises quality mobile and fixed services and a diverse range of communications solutions.
Sustainability is an integral part of the company's strategy and operations, ranging from environmental initiatives to community outreach efforts and business practices. Continually reviewing its sustainability goals, StarHub aims to manage its use of resources in an environmentally sound and efficient manner to reduce pollution, waste and adverse impacts on human health.
Deutsche Telekom AG, headquartered in Bonn, Germany, is the leading telecommunications provider in Europe in terms of revenue. It is committed to climate protection measures across the entire group, including CO2 emissions, conserving resources and using energy more effectively, aiming to reduce all global emissions by up to 95%.
Deutsche Telekom prides itself on its industry-leading ESG targets, including becoming one of the first US telco companies to announce a net-zero climate target for 2040. In addition, from 2023 it stated that new company cars in its Germany locations will all be green.
Last year saw T-Mobile set some ambitious goals in terms of sustainability as, in 2018, T-Mobile set an industry first by joining the RE100 pledge and committing to sourcing 100% of its total electricity usage from renewable energy by the end of 2021, which it then met.
The company told Mobile Magazine in 2022 that it had established a set of guidelines in the handling of its operations, including design choices that can bring more efficiency to its energy usage. This extended to its supply chain group, from smaller things like minimising empty space, fuel usage and having fewer equipment truck runs.
Telstra Group Limited is an Australian telecommunications company that builds and operates telecommunications networks and markets related products and services. It is the country's largest telecommunications company by market share.
As part of its sustainability action, the company has already turned carbon neutral in its operations through one of Australia's largest ever carbon offset purchasing programs. In addition to this, it hopes to enable 100% renewable energy generation equivalent to the company's consumption by 2025 and reduce absolute emissions by at least 50% by 2030.
Swisscom is a sustainable company that considers its impact on the environment and has implemented ESG as part of all of its corporate decision making. The company aims to be climate neutral across its entire value chain by 2025, hoping to achieve this through avoidance, reduction and offsetting emissions.
It has also implemented a sustainability strategy for 2025, which includes a positive CO2 reduction of 1 million tonnes per year by this date. It aims to achieve this by empowering its customers to reduce their own carbon footprint through Swisscom products and services.
As a B2B technology innovation leader, Nokia is pioneering networks that sense, think and act by leveraging its work across mobile, fixed and cloud networks. Service providers, enterprises and partners worldwide trust Nokia to deliver secure, reliable and sustainable networks today – and work to create the digital services of the future.
Nokia's approach to sustainability centres around the company's purpose to create technology that helps the world act together. Nokia Bell Labs, its renowned research arm, looks to help solve the future needs of humanity through technological innovation.
AT&T is strengthening its network to enable everything from smarter homes and cities to high-quality remote healthcare, augmented and virtual reality and sophisticated new workplace collaboration tools.
Each year, AT&T implements thousands of energy efficiency projects across its network and operations, bringing down electricity use and reducing costs. The operator has set a goal for its Scope 1 and 2 emissions to be carbon neutral by 2035, while AT&T is engaging suppliers and to ensure that 50% of them set their own Scope 1 and Scope 2 science-based targets.
Telefónica is one of the largest telephone operators and mobile network providers in the world, providing fixed and mobile telephony, broadband, and subscription television, operating in Europe and the Americas.
The company is aiming to help slow down climate change and build a greener future through digitalisation. In particular, in May 2023, the company announced that the company has partnered with BMI to provide services to recycle, repurpose or resell 3,000 BMI units to reduce e-waste, bringing substantial environmental benefits.
The two businesses also collaborated to build out a cloud-based desktop platform, allowing Telefónica to require less equipment on premises and more energy-efficient thin clients. As a result, the software also gives teams worldwide greater flexibility to work efficiently, sustainably, and with greater control over their carbon footprint.
Huawei is a leading global provider of information and communications technology (ICT) infrastructure and smart devices. With integrated solutions across four key domains – telecom networks, IT, smart devices, and cloud services – the company is committed to bringing digital to every person, home and organisation for a fully connected, intelligent world.
Throughout the product lifecycle, Huawei is focused on ecological protection by using renewable and eco-friendly materials, analysing carbon footprints, reducing the proportion of plastics used in packaging materials, increasing the energy efficiency of products, extending the lifespan of products, and recycling and reusing electronic waste as much as possible.
"Despite enormous challenges, we will continue to make breakthroughs on the path towards sustainable development and resolve problems through innovation," comments
Richard Yu, CEO of Huawei Consumer Business Group. "We are already and will always work hard for a sustainable future for all."