Time to dive further into SD-WAN, says Extreme Networks CTO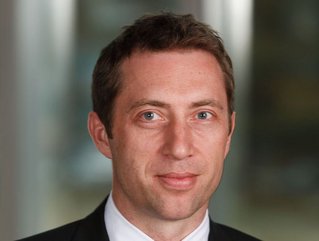 Markus Nispel, CTO of EMEA at Extreme Networks, says SD-WAN can bridge the gap between home and office
Extreme Networks' CTO of EMEA Markus Nispel speaks with Mobile Magazine about how SD-WAN networking is helping to connect the remote workforce
A Software-defined Wide Area Network (SD-WAN) is a virtual WAN architecture which allows enterprises to leverage any combination of transport services – including the likes of MPLS, LTE and broadband internet services – to securely connect users to applications.
And with the proportion of the workforce working from home dramatically increasing since the pandemic, there is more pressure now than ever for employers to meet employee needs, taking a 'work form anywhere' approach to their networks and security.

The figures vary worldwide for people's work-based location habits, but a Gallup survey in June 2022 found that eight in 10 people in the USA are working hybrid or remote, with only two in 10 remote-capable employees currently working fully on-site. In statistics released in the UK in April 2023, 78% of Census 2021 respondents – data which is collated and displayed by the ONS – those working from home in some capacity after lockdown said that being able to work from home gave them an improved work life balance.

How have networking needs and demands changed since the pandemic?
The biggest impact of the pandemic in terms of networking has been how and where people work. Many traditional carpeted enterprises turned into a series of remote endpoints overnight. This created what we call the "Infinite Enterprise", meaning that with each new endpoint, companies are quickly becoming infinite in their reach and distribution and now need to meet users where they are. Today, the majority of employees favour some form of remote or hybrid work. This means businesses are now having to look at managing distributed networks through a long-term lens.
Networks must give employees the same quality user experience no matter where they are, while also ensuring security and scalability. Work-from-home strategies have changed how businesses address the network edge, which had already expanded outwards with cloud services and software-defined WAN. Now, the network edge – and in particular the SD-WAN edge – is reaching the employee residence as vendors market SD-WAN for home offices.

In today's world of the infinite enterprise the network has become a more strategic asset than ever. The network supports growth, operational efficiency, flexibility and enhanced user experiences. It has quickly become the lifeblood of any business or organisation. That's a significant step-change in a short space of time. And it's something no business can afford to ignore.
When working remotely, how are IT managers ensuring that infrastructure is still operating at peak performance? What trends are we seeing?
The cloud has made it much easier to implement consistent IT practices across a distributed organisation. It also provides the visibility and control that organisations need to better understand the performance and usage of the network. With new tech like AIOps, the network becomes more intelligent each day. AI tools can help proactively predict outages or network threats and can even go as far as to help prioritise these issues in a task list for network managers and IT professionals. By integrating automated intelligence in this way, businesses can gain real-time insights into network performance and in turn reduce risk while increasing the efficiency of their IT resources.
Furthermore, SD-WAN is helping businesses securely connect all users in every location to applications and other corporate resources. In the end, everyone gets enhanced performance, increased security and reliable, consistent connectivity. At an operational level, IT teams can leverage SD-WAN's cloud-based network management tools to get full visibility into their entire network – from the company's HQ to the smallest or farthest branch, regardless of their network access.
Finally, organisations have long relied on VPNs to connect remote workers with company resources. But, SD-WAN has emerged as an increasingly viable option for employees that work remotely - which now includes most employees to some degree. In conjunction with SD-WAN, Zero Trust Network Access can be an effective way to ensure secure access to remote resources. According to Gartner's Market Guide for Zero Trust Network Access (ZTNA) published last year, 60% of enterprises will switch from VPN to ZTNA by 2023.
The most important advantage of ZTNA is its granular control over who gains access to the network, which resources they can access, and which end-user devices can access them. With the number of network connections, applications and devices continuing to increase, the need for centralised management and control will only grow over the coming years. And that's exactly what this technology provides.
What are the main challenges you're seeing from customers?
Traditional network architectures weren't designed to support the workloads and complexities of most digital transformation initiatives. What's more, business-critical services are typically dispersed across multiple clouds, further disrupting network performance, especially at branches. This makes it difficult for businesses to deliver the capabilities that employees and customers now expect. We're also seeing businesses struggle to integrate their infrastructures in the most effective way. Traditionally, WAN offerings have been built by piecing together different solutions from multiple providers. This typically results in slow and inefficient processes as systems between each technology stack often don't work well together due to a lack of standardisation and interoperability.
One way to overcome this is to pick vendors that own the complete technology stack and can help customers manage their WANs depending on the requirements for any given situation. By keeping control of the technology, these vendors are well positioned to deal with any requirement across all levels of managed services – making them a much more effective option.
What are the consequences of being behind the curve in terms of digital transformation?
Nearly 90% of respondents to a National Association of State Chief Information Officers (NASCIO) survey stated remote work as a regular rather than occasional occurrence. Businesses therefore need a network capable of supporting remote or hybrid work environments - there's no two ways about it. Those that fail to address this need through digital solutions will face two key consequences.
Firstly, they'll struggle to attract and retain employees who want to be able to work from anywhere. These employees will just end up moving to companies that give them the freedom and flexibility to work in the way that best suits them. And secondly, they'll fall behind their competitors in terms of providing the level of service customers now expect.
Enabling and empowering a remote work environment gives enterprises the opportunity to recruit the best talent from anywhere. Businesses must also remember that the management and maintenance of legacy systems is expensive. As systems evolve, the costs continue to pile up and capability reaches a point of diminishing returns. The sooner they implement digital transformation strategies, the greater their return on investment will be.
Looking ahead, what developments can we expect to see in this space in the coming years?
Over the next few years, we'll see more organisations migrate significant portions of their infrastructure to the cloud as they look to scale towards the infinite enterprise and build the right mix of resilience and operational efficiency. Similarly, the demand for greater automation across networks will increase - not surprising with IT workloads continuing to rise yet budgets remaining static. However, the challenge for many organisations will be finding the right technology fit, at the right price point.
We'll also see businesses increasingly adopt containerisation and leverage Kubernetes to orchestrate their apps. This will drive further efficiencies and flexibility for those businesses willing to re-architect their application landscape.
Ultimately, businesses must be prepared to dive deeper into innovative technologies such as the cloud and SD-WAN. Layering SD-WAN into a very feature-rich cloud solution with AI/ML, analytics and secure connectivity will provide enterprises with a cost-effective and highly efficient way to manage their highly dispersed businesses. It's all about driving meaningful business impact and ROI by simplifying operations, removing complexity and reducing risk.
Markus Nispel is CTO of EMEA at Extreme Networks and has worked at the cloud networking firm for 10 years. Having worked in the telecommunications and networking sector for more than 25 years, Nispel has had a front row seat observing how the industry and technology has changed and how customers benefit from those changes, as well as how vendors disrupt and get disrupted