Telenet deep dive as Liberty Global takes 100% ownership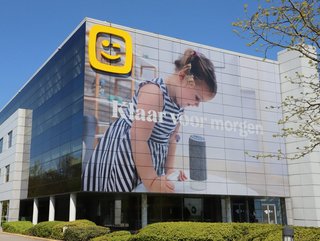 Telenet has been 100% acquired by Liberty Global
Liberty Global has gained 100% of the Belgian group Telenet and delists it, making it a private company
The largest provider of cable broadband services in Belgium, telephone service company Telenet, has been fully acquired by British-Dutch-American multinational telecommunications company Liberty Global.
Telenet has been operating as a telephone services provider in the western European nation since 1996.
Mike Fries, Liberty Global's CEO shared his delight in the acquisition, calling it "a move that will benefit not only Telenet customers but also Liberty Global stakeholders and shareholders as we continue to simplify our business".
"Liberty Global has been a committed, majority shareholder in Telenet since 2007 and we fully support management's exciting growth plans for the business," he continued. "Under full Liberty Global ownership, Telenet will now undoubtedly be on a stronger footing to further grow the business, modernise its network and cement its preeminent position in Belgium for the long-term."
A brief history of Telenet
In its almost three decades of existence, Telenet has seen steady expansion and adaptation to changing technologies and consumer preferences, positioning it as a prominent player in the Belgian telecom industry.
Formed as a spin-off of the Belgian national telecommunications company, RTT — which later became Belgacom and subsequently Proximus — Telenet was initially established as a joint venture between several Belgian cable television companies.
In 2005, the company went public with an initial public offering on the Euronext Brussels stock exchange, allowing the company to raise capital for further expansion beyond its basic cable television offerings. From here, it became a major player in the Belgian telecommunications market, introducing digital television, high-speed internet and triple-play bundles, combining TV, internet, and phone services. It entered the mobile telecommunications market in 2006.
Ten years later, Telenet acquired the Belgian subsidiary of the international telecommunications company SFR, further expanding its mobile services and customer base.
On 13 October, Telenet shares were delisted from Euronext Brussels, The Brussels Stock Exchange, at close of trade.
Liberty Global's involvement in Telenet
Since 2007, Liberty Global has been the controlling shareholder of Telenet. It raised its stake from 50.2% to 58% in January 2013.
Almost five years later, in October 2017, Liberty Global opened the Telenet Innovation Center in Brussels, its second innovation hub alongside the Tech Campus near Amsterdam. The centre;s main focus is testing IoT solutions and mobile technologies, including the introduction and preparation of 5G networks.
From July 2023, Liberty Global held a total of 101,018,038 shares of Telenet, which grew to 1,156,941 Telenet shares — 100% — in October 2023.
******
For more insights into the world of Mobile - check out the latest edition of Mobile Magazine and be sure to follow us on LinkedIn & Twitter.
Other magazines that may be of interest - Data Centre Magazine.
Please also check out our upcoming event - Net Zero LIVE on 6 and 7 March 2024.
******
BizClik is a global provider of B2B digital media platforms that cover Executive Communities for CEOs, CFOs, CMOs, Sustainability leaders, Procurement & Supply Chain leaders, Technology & AI leaders, Cyber leaders, FinTech & InsurTech leaders as well as covering industries such as Manufacturing, Mining, Energy, EV, Construction, Healthcare and Food.
BizClik – based in London, Dubai, and New York – offers services such as content creation, advertising & sponsorship solutions, webinars & events.