What is IoT? Startups driving change in the IoT landscape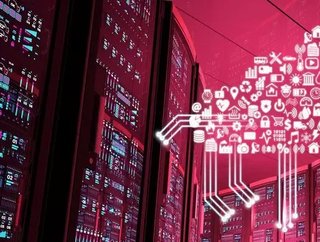 IoT is already being deployed and installed around the world, but what does it actually entail? And which startups are driving change within the industr...
The Internet of things (IoT) refers to the vast system of globally interconnected devices that collect and share data via the internet. It allows the physical and digital universes to merge whilst making our surroundings smarter, more efficient and much more responsive. 
Kevin Ashton, British technology pioneer said that, "The IoT integrates the interconnectedness of human culture -- our 'things' -- with the interconnectedness of our digital information system -- 'the internet.' That's the IoT,". 
With the power of modern day technology and wireless networks, it is possible to turn almost anything into an IoT device. For example, lightbulbs which can be controlled by mobile devices are considered to be IoT devices. 
However, devices such as smartphones, tablets and computers are not usually described as IoT devices because the term is mainly used to encompass devices which are not usually expected to have or use an internet connection. 
The history of IoT
Although there were many discussions in the 1980s and 1990s around the idea of the addition of sensors and the internet to objects, it wasn't until 1999 that the term IoT was coined by Kevin Ashton. The lack of technology and chips meant that the progress was slow, and it wasn't for at least another decade that the technology was revolutionised enough for the creation of the IoT era. 
The future of IoT
At first, the deployment of IoT was focused on the business and manufacturing sectors. Its application in these sectors can be known as M2M (machine-to-machine) and it helped to revolutionise the industries where it was applied. 
As it progresses and continues to evolve, the emphasis is now firmly focused on filling homes and offices with IoT smart devices to help revolutionise these environments as well. 
As we see the deployment of these devices in homes and offices, it means that opportunities will be created for individuals and businesses to control and connect their devices with big data. It has also allowed businesses to track their performance and advance their systems in order to evolve alongside the current markets. 
Startups that are paving the way for IoT solutions
Here are just a few of the startups that are driving change in the industry:
Founded in 2015, Samsara is an IoT platform that combines together software, hardware and cloud technologies to increase safety, efficiency and sustainability levels in operations which power the economy. Their solutions include, but are not limited to, asset tracking, driver safety, vehicle telematics and many more. 
Founded in 2012, InfluxData uses purpose built technology to handle the vast amounts of data produced by networks, computers, IoT devices and applications. The company has helped their customers, such as IBM, PayPal and Tesla to build IoT applications quickly to transform their operations. 
Founded in 2017, Finite State utilities device firmware and software to highlight vulnerabilities and threats within devices that previous, traditional security systems and technologies would have overlooked. This allows manufacturers and asset owners to mitigate and avoid the possibility of risks before they manifest. 
Founded in 2015, IoTium provides secure network infrastructure for IoT. Their technology allows automation within buildings and industrial landscapes, datacentres, transportation, manufacturing, oil and gas industries as well as smart cities. IoTium's infrastructure is driving the Industry 4.0 innovation and digital transformation of today. 
Founded in 2014, FogHorn is one of the leading developers of edge intelligence software. Their software is utilised within industrial and commercial IoT applications and brings machine learning alongside advanced analytics to edge environments. FogHorn's edge solutions are especially useful for OEM's and end consumers in markets such as oil and gas, mining, manufacturing, healthcare, transportation and many more.