Tecore Networks delivers 5G Network in a Box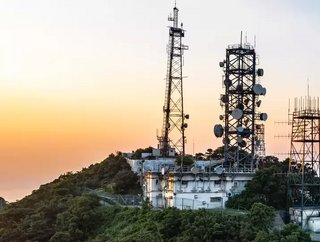 Tecore Networks has launched Portable 5G SA and NSA Compliant Network in a Box which aims to provide macro coverage for deployable networks
Tecore Networks, a US-based manufacturer and global supplier of innovative mobile network infrastructure, has announced the launch of its 5G Network in a Box (NIB). 
The company claims that the 5G NIB can operate in standalone (SA) and non-standalone (NSA), as well as LTE-only mode whilst providing macro coverage at 20W per port. The NIB is also equipped with a 3GPP compliant 5G Core, 4G EPC, gNodeB, and eNodeB, all of which are integrated within its IP67 rated chassis.
Jay Salkini, President and Chief Executive Officer of Tecore Networks, said: "Technological demands have forced companies to rethink, redesign and adapt; pushing for the development of 5G networks that are suitable for deployments in various terrains. At Tecore, we pride ourselves on being at the forefront of innovation by offering a 5G macro network in a single box that provides the necessary communication infrastructure within a highly portable package ensuring ease of deployment."
NIB as a macro site
The Network in a Box also serves as a macro site that is rated for both indoor and outdoor use. With an integrated IMS server, and the functional advantages of a 5G network providing reduced latency, increased bandwidth, higher data throughput, and network slicing, the 
technology provides network coverage in urban, rural, or isolated areas.
The small, portable form factor and rapid deployment capability of this 5G NIB not only meet but exceed mission-critical public safety needs, supporting seamless communications where and when they are needed the most, Tecore networks said.  
It added that "the flexibility enables multiple deployment scenarios including man-packable, vehicle-based (air, land, and sea) deployments, and mobile and central command center interoperability across all public safety departments and agencies."
Tecore Networks has been involved in the wireless network business for over 30 years, supplying its government, commercial operator, and enterprise customers with wireless solutions providing scalable, customisable, and cost-effective networks.