Hyperbat introduces world's first 5G 3D engineering model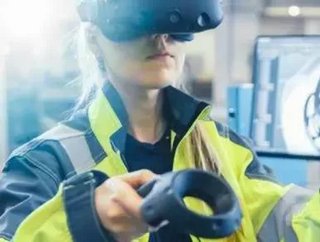 Hyperbat is releasing the product in partnership with BT, Ericsson and NVIDIA with the hope of accelerating manufacturing processes for electric vehicle...
Hyperbat, one of the largest independant manufacturers of vehicle batteries, announced yesterday it is creating the world's first 5G 3D engineering model in partnership with BT, Ericsson and NVIDIA in an attempt to accelerate manufacturing processes for hybrid and electric vehicles as well as the development of Industry 4.0.
The coventry-based company says that the model, which uses a 5G Virtual Reality 'digital twin' solution, is expected to allow remote teams of people to "connect, collaborate, and interact" with each other in a world-first 5G native experience. 
It also allows them to walk around and interact with the life-size model in real-time without the constraints of a physical connection. 
Talking about the collaborative project, Hosein Torabmostaedi, Unipart Manufacturing Digital and Innovation Manager, said: ''Hyperbat is honoured to be working with such an incredible consortium of partners to pioneer a solution that lays the foundations for smart factory architecture and efficient, flexible and collaborative manufacturing. 
"The solution is mainly targeted at collaborative mobile workforce with the use of 5G native headsets and seamless integration of design and manufacturing systems with the digital twin technologies. Hyperbat also hopes  to extend the solution to the use of 5G connectivity for machines to enable configurable and flexible production lines. 
"The solutions will be demonstrated and trialled at Hyperbat's facility in Coventry, United Kingdom," he concluded.  
Using a 5G-enabled VR headset powered by the Qualcomm Snapdragon XR2 platform, the digital-twin solution incorporating the 3D model will be deployed on a 5G private mobile network and include cutting edge hardware from NVIDIA that will conform to existing factory floor operations, claims Hyperbat.
 "Bringing remote teams together in VR to collaborate and refine manufacturing processes will produce great efficiencies and innovations," said David Weinstein, Director of Virtual Reality and Augmented Reality at NVIDIA. 
He added: "This 5G VR digital-twin solution - powered with NVIDIA RTX technology, CloudXR, and NVIDIA RTX Virtual Workstation software - will enable real-time immersion for teams both on the factory floor and remotely." 
Jeremy Spencer, 5G Innovation Senior Manager for BT's Enterprise unit, said: "This world-first 5G digital twin solution is a powerful reminder that 5G connectivity and Edge Compute is very much here now, delivering real business benefits for our customers. 
"5G connectivity, when combined with the latest emerging tech can produce incredible efficiency gains which will be so important in boosting the UK manufacturing sector as it recovers from COVID. 
"It will also bring a welcome boost to many other industries where collaboration is required. We're thrilled to be working with Hyperbat and such a strong network of partners to bring this innovation to life, made possible by combining our collective strengths across a range of technologies," he said. 
Nearing completion, the Hyperbat solution is expected to go into production in early summer. 
How does a 5G-enabled headset work? 
It's possible that you already know what the differences are between 4G and 5G - the latter offering faster speeds at a lower latency. However, how does that affect VR headsets? 
Probably the best way to explain it is that 5G offers the additional feature of social reality, which means that users of headsets such as the XRSpace and the Oculus Quest can interat with each other seamlessly - you think of it like a multi-player mode. 
The Oculus Quest headset in particular also comes with hand-tracking technology which monitors gestures and movements, and is also controller-free making for a more fully-immersive, real-world experience.
In short, the XRSpace Mova aims to blend virtual and augmented realities together, placing a particular focus on the aforementioned aspect of social reality. 
How else does 5G affect Virtual and Augmented Reality?
 Even though 5G offers lower latency capabilities and faster speeds than its 4G predecessor, there is still room for improvement due to the fact that average latency speeds for 5G are moderately higher than standars suggest, which can result in a felling of motion sickness. 
When speeds are perfected, then AR and VR can be used for much longer periods of time before the user would need to take a break. 
But for now, it may be a while before we see 5G working in full swing.