CSPs need to fight for their share of private 5G networks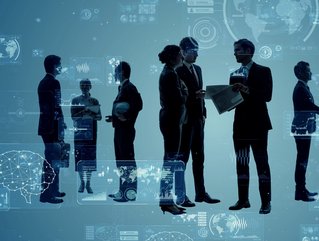 Private 5G networks are vital to CSPs avoiding the dearth of ROI they saw from 4G networks; this time round, securing their ROI may be even harder
Written by Harry Menear
Around the world, the global telecom industry continues its mad scramble from 4G LTE networks to 5G connectivity. 5G promises everything from viable autonomous cars to the creation of a fully-immersive metaverse. For now, however, despite hundreds of billions of dollars invested by communications service providers (CSPs) in the development of 5G networks, the flashiest possibilities of a 5G world have yet to materialise.
"Right now, CSPs are still trying to build their 5G infrastructure, and the progress is different from country to country. I think they are getting there, but there's still a lot of work to do," says Jacques Assaraf, Global Head of Telecom at Capgemini.
With the eventual use cases of commercial 5G networks still years away, Assaraf explains that "What we're seeing is a lot of focus and activity around private 5G networks" for reasons like the fact that "It's easier to deploy a greenfield private network and implement standalone 5G rather than transform a complex legacy network". Especially in countries "like Germany and the UK - where there are private network frequencies for sale at very cheap prices - private network adoption is really accelerating" as larger enterprises start to explore creating their own use-cases in closed industrial settings like mines, warehouses, ports, airports, and factories.
"Public networks will take more time to get to mass adoption and maturity because of the necessary step from 4G to non-standalone 5G to standalone 5G," says Assaraf. As a result ‒ for the CSPs that have invested billions in 5G infrastructure so far ‒ it makes sense that private 5G deployments could serve as a financial stepping stone, a way to make 5G profitable while commercial networks progress towards maturity.
Unfortunately for CSPs, when it comes to private 5G networks, securing a piece of what promises to be a very lucrative pie is proving harder than anticipated. In a worst case scenario, CSPs could be about to experience a rerun of the 4G-ROI disaster from a decade ago.
The 4G ROI Disaster and the 5G Risk
"4G created immense value for the market, but almost none of that value went to the CSPs that built the 4G networks - it went to Facebook, to Netflix, and companies like them," says Assaraf.
Essentially, CSPs invested billions in a generation of infrastructure that was used by Over the Top (OTT) service providers to revolutionise the world in which we live. Uber, Postmates, and JustEat gave us the on-demand delivery era (and its darker shadow, the gig economy). Streaming services dominate the way we consume content, and social media has had an indelible, irreversible effect on all our lives ‒ for better or arguably worse.
The companies that created the apps and services that have defined the 4G era used the CSPs' networks, but the CSPs found themselves reaping very few of the rewards. The result has been an increasingly frayed ‒ and in some cases downright adversarial ‒ relationship between CSPs and OTT platform providers.
In October, the phenomenally successful Netflix series Squid Game caused such heavy surges in internet traffic that South Korean CSP SK Broadband sued the streaming platform for costs from increased network traffic and maintenance work ‒ a lawsuit feels emblematic of the resentment felt by CSPs at OTT platforms that reap all the rewards of the streaming age yet pay none of the costs.
With the dawn of 5G networks, the question is becoming increasingly pertinent: how can CSPs ensure that, this time, they're afforded a seat at the table. "I don't think there's any question as to whether 5G will create huge amounts of value, but the question is who will capture that value," Assaraf reflects.
Fighting for a Piece of Private 5G
When it comes to CSPs securing their own slice of the private 5G network business, Assaraf concedes, "It's tricky. What we're seeing is companies like Amazon coming out with their own private network solutions, fully-integrated solutions that deliver the full capabilities of their tech stack to the end customer as a service." He asks, "If Amazon and companies like it can capture this 5G private network market with their own solutions, what's left for CSPs?"
In Germany and the UK, he adds, "there's already nothing left, more or less". As private frequencies can be bought so easily and cheaply, "no one needs the CSPs to support those private networks". In other countries such as France and Spain, where the CSPs have greater ownership over frequency, Assaraf explains they can position themselves to grab a piece of the private 5G business.
Nevertheless, Assaraf reflects: "I think it will be tricky for CSPs to get their own share of the private network business."
The other issue stems from the fact that the way CSPs are promising to play in the private network space is through virtual networks and network slicing. So far, Assaraf doesn't "think we've seen them deliver on those promises". In the end, when the market matures and settles, there will be two types of private network, according to Assaraf. "There will be truly private networks with standalone architecture, and there will be private networks that rely on the public networks provided by the CSPs and use network slicing to carve out a little corner of that public network for an organisation to use," he says. "The reality today is that, if you're an enterprise and you need a private network, you need to build your own infrastructure because the network slicing technology isn't there yet."
To stand a chance in what may prove to be an existential battle, CSPs need "to accelerate their efforts to bring something to market that's a viable alternative to enterprises building full private networks from the ground up, without the CSPs' involvement." It's a tall order, and Assaraf maintains that CSPs won't be able to do it alone.
"You can see it one of two ways. You can say that CSPs are trapped in the middle between the architecture and hardware companies like Nokia or Ericsson and the digital service providers. Or, you could say that they're ideally placed to create an ecosystem around themselves," Assaraf muses. "Whether CSPs can federate an ecosystem around themselves or not is a really interesting unknown. I think some will be successful and some won't, because it's a significant change of mindset for CSPs."
By choosing to align with key partners such as hyperscale cloud providers or perhaps even niche vertical tech firms, CSPs may be able to improve their private network offerings enough to compete ‒ and potentially turn a few competitors into partners. "For CSPs, it's really important that they create the kinds of ecosystems that will let them be a part of capturing some of the value from 5G, rather than trying to capture all of it alone like they did with 4G and effectively be left with nothing," Assaraf reflects.