Apple and Samsung driving Ultra Wide Band adoption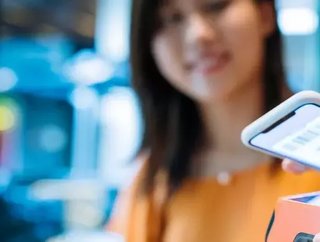 By 2025, nearly 33% of smartphones will support UWB, a trend being driven by early adopters like Samsung and Apple...
Nearly a third of all smartphones shipped worldwide will be ultra wide band (UWB) compatible by 2025.
from released on Wednesday pointed towards growing momentum in the UWB smartphone market, driven largely by successful early adopters like Apple and Samsung. The report forecasts that UWB enabled shipments will rise from over 42mn in 2019 (a figure which represents a mere 3% of the global market) to almost 514mn (about 32.5%) by the end of 2025.  
"Smartphones will see an increase in the integration of UWB, providing users with the ability to accurately locate other UWB-enabled devices, unlock doors or vehicles, and automatically wireless pay for products," said . "While other devices will also have the ability to provide these use cases and others, the vast shipment numbers associated with smartphones will allow the devices to lead the UWB market."
UWB has been in phones since the launch of the iPhone 11 in September, which contained a . However, the technology , finding use in the early 2000's as part of military radar arrays. 
UWB technology - according to Apple's press release at the time - gives mobile devices a kind of "spatial awareness", allowing them to recognise their surroundings and identify some things in it. In essence, UWB uses a wide spectrum of high frequency radio waves to constantly scan an area and precisely focus on an object or device. 
One of the early applications for this technology has been the Apple AirDrop, which allows an iPhone user to point their device at another Apple smartphone and transfer files immediately. 
According to ABI, Apple is also expected to implement the technology in its Car Key application, replacing its current NFC tech. 
UWB has a huge range of possible applications Samsung's recently announced will feature UWB technology, which can be used to open smart doors, transfer files, locate lost devices and make mobile payments. 
"In the longer term, UWB has the potential to ubiquitous as Bluetooth within smartphones, provided companies within the market overcome challenges such as the complex integration of antennas, the current high cost of components and infrastructure, the limited awareness around what the technology provides over others such as Bluetooth, and the regional restrictions may lead to multiple SKUs being required," added Tomsett. "Work and acquisitions made by many IC vendors in the market, including those involving NXP, Qorvo, and STMicroelectronics, have highlighted the increased momentum and the potential for UWB to become ubiquitous in devices, such as smartphones, wearables, laptops, and tablets, in the future."