Apple to invest $430bn in US over next five years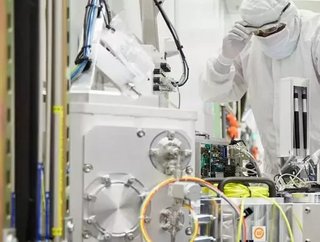 Apple plans to invest over $430bn in 5G and "next-generation" silicon over the next five years...
Cupertino-based tech giant Apple is increasing its investment commitments to its US operations by 20% compared to previous commitments made in 2018. The company announced on Monday that it will pour more than $430bn into expanding its presence across the country over the coming five years, as well as pumping more money into 5G and chip research, with plans that include "tens of billions of dollars for next-generation silicon development and 5G innovation across nine US states."  
At this moment of recovery and rebuilding, Apple is doubling down on our commitment to US innovation and manufacturing with a generational investment reaching communities across all 50 states," said Tim Cook, Apple's CEO. 
"We're creating jobs in cutting-edge fields — from 5G to silicon engineering to artificial intelligence — investing in the next generation of innovative new businesses, and in all our work, building toward a greener and more equitable future."
Specifically, the $430bn commitment will include direct spend with its US suppliers, capital expenditures in the US (likely spread across retail, manufacturing and energy), and investments into its data centre business. Apple will also be investing heavily in "dozens of Apple TV" productions taking place across 20 US states "creating thousands of jobs and supporting the creative industry." 
US-wide expansion
Apple's plans to expand its existing US operations significantly include a pledge to grow its San Diego team to more than 5,000 people, and its presence in Culver City to more than 3,000. 
In Colorado, Apple expects to have almost 700 people working at its offices in Boulder by 2027, and its teams in Iowa, Washington and Massachusetts are all set for expansion and further investment. 
Construction on the company's $1bn campus in Austin, Texas is nearing completion with "employees expected to start moving into the new space next year." 
North Carolina Campus
As Apple's new Texas campus gets closer to being finished, the company has also announced a new campus in North Carolina. The project is expected to receive more than $1bn of investment from Apple, and will "create at least 3,000 new jobs in machine learning, artificial intelligence, software engineering, and other cutting-edge fields."