Bots could decide the outcome of the US election ... again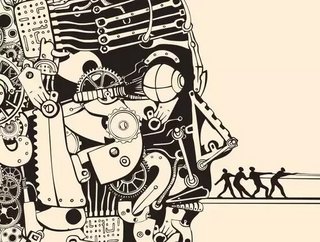 As the US heads to the polls, the result of the 2020 Presidential Election could once again be decided by AI bots and disinformation campaigns...
Four years ago, the US election was hugely impacted by disinformation campaigns and targeted advertising. Targeted political content on Facebook and Twitter, backed by political parties, special interest groups and foreign governments spread fear and misinformation on a scale that undoubtedly swung the result in the favour of the Trump campaign. 
It was later found that made about the election in 2016 were sent by bots. It was also revealed that people retweeted content created by bots at more or less the same rate at which they retweeted human-generated content. 
Now, the same technology may be about to do the same thing again. "Why hasn't meaningful progress been made to stop the spread of disinformation on social media platforms? Two words - bad bots," writes Pascal Podvin in a .
The potentially devastating impact of hundreds of thousands of automated accounts spreading misinformation and propaganda is undeniable. Undecided voters in swing states are being targeted with reactionary content. Black and Latino voters are being targeted with content designed to engender cynicism and despair.  
The ongoing Republican conspiracy theory over Vice President Biden's son, Hunter, reportedly even stemmed from a fake intelligence document that made unsubstantiated claims that the presidential candidate's son had problematic ties to the Chinese Communist Party. The author of the report, Martin Aspen, has . His profile picture was created using an AI face generator. Regardless of the report being discredited, right wing media and the Trump campaign have clung to it as a major part of the campaign's platform, and has "moved from the fringes of the internet to more mainstream conservative news outlets," according to an article by NBC. 
The ability to manufacture convincing evidence and then disseminate said evidence to a willingly gullible audience is probably the most powerful political tool in history. Tomorrow (and throughout the rest of November as votes are counted), the US polls will decide whether the country has grown sufficiently wise to the tactic - or indeed, even cares. 
The really troubling this is that, given how successful AI-powered bots were at influencing the election four years ago, the current generation of AIs targeting the 2020 election are exponentially more capable. 
"Back in 2016, bots used simple strategies that were easy to detect. But today, there are AI tools that produce human-like language," said Emilio Ferrara, a data scientist at the University of Southern California in . "We are not able to detect bots that use AI, because we can't distinguish them from human accounts. These bots survive longer on social-media platforms and can create botnets, which are networks of bots that push the same messages." 
However, Ferrara is cautiously optimistic. He noted that, today, the number of people retweeting Twitter posts made by bots has dramatically decreased. "In 2016, I was worried that no one was paying attention to social-media manipulation. Today, the situation is different: there are millions of eyes on this. Governments and companies are involved in monitoring social-media platforms," he added."
Whether or not the increased efforts by social media platforms like Twitter and Facebook, in conjunction with expanded research and governmental oversight, is enough to stymie the influence of bots and other AI-based tools on this year's election remains to be seen. However, it's abundantly clear that these tools have been used over the last four years to hand the Republical party a presidency. If they hand the Trump administration another four years, that's another four years that the issue will almost certainly go unresolved.