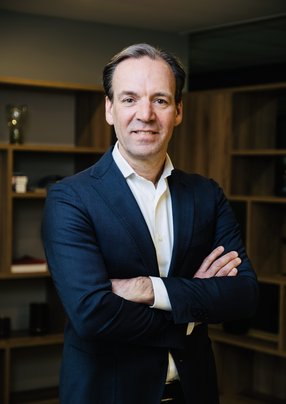 Pieter Vervoort
Vice President Entertainment Products at Liberty Global

Vice President Entertainment Products
With investments in fibre-based and 5G networks, Liberty Global plays a vital role in society, currently providing over 85 million fixed and mobile connections as well as rolling out the next generation of products and services, while readying its networks for 10Gbps and beyond.
But as Pieter Vervoort, Liberty Global's Vice President for Entertainment Products, explains, there is much more to Liberty Global than providing networking solutions to customers.
"Our core mission is to build tomorrow's connections today," he explains. "We want to bring people together using the power of technology – and especially our network – but also the services that we deliver to the end-user are then a central piece in those connections."
An experienced executive professional with 25 years of experience in the technology sector, Vervoort holds a master's degree in business economics from Erasmus University in Rotterdam and spent 17 years working in consumer electronics.
"I have spent the last 25 years working in technology – the first 17 in consumer electronics, the last 10 in the telecom industry," explains Vervoort. "I've always been working in large multinational companies. In total, I spent 10 years working outside of my home country. I spent five years in Vienna, and I also spent five years in Singapore.
"It has been my privilege to have lived and worked in different cultures and different parts of the world. That enhances your perspective on things."
Having spent a number of years working in the consumer electronics industry, Vervoort made the transition to the telecoms industry with the Dutch telephone services company Ziggo.
"After spending all those years in consumer electronics, I was ready for a change, a transition, and that took me a bit of time. But it was actually the video domain that got me from televisions into cable," Vervoort explains.
"I was part of the Television Group at Phillips, where I was also responsible for the smart TV platform. Based upon dialogue with the management team of Ziggo, they needed somebody that was knowledgeable and capable to deliver a next-generation video service. That's how I made a transition to the telecom industry."
As Vervoort explains, the future at Liberty Global is looking bright. The platform will continue to be rolled out to more customers, while the amount of content available will continue to increase.
"With our Horizon platform, we are now for the first time active in all the markets where we operate," he comments. "Now, we need to further penetrate the base and roll it out to more consumers so they can enjoy the latest and the greatest."
Further down the line, the level of content will be expanded into new areas and possibilities, from audio and gaming to smart home integration as consumers look for more holistic experiences in the face of increasing competition.
"The challenge is to remain relevant in the fast-changing and very competitive video landscape. The amount of content is simply overwhelming. It's coming from every angle. Also, the way people consume and where they consume video is changing quite fast. So, as a platform, you need to stay relevant in the eyes of the consumer, as well as relevant in the eyes of the content partners, and that is a serious challenge."
Read the full story HERE.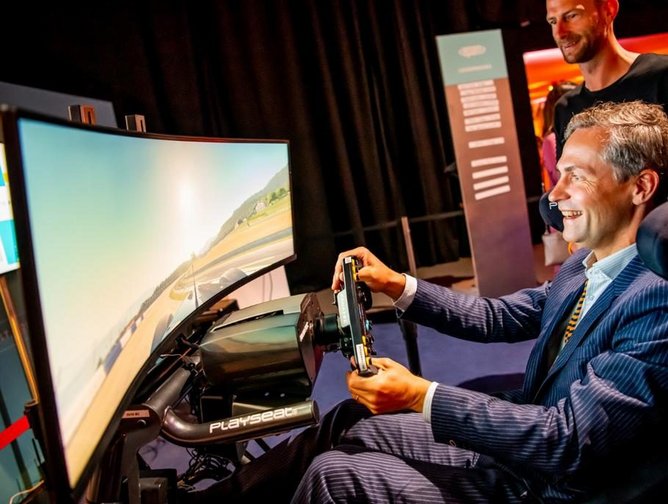 Liberty Global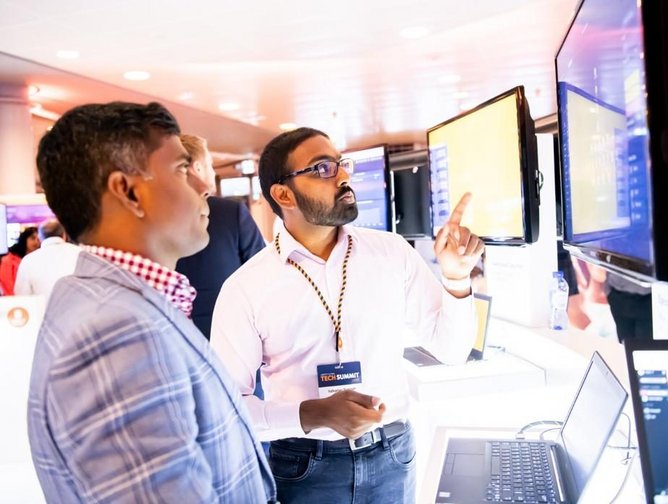 Liberty Global
"We deliver World Class service by ensuring that we are tuned into our customers' needs, and offering them optionality"